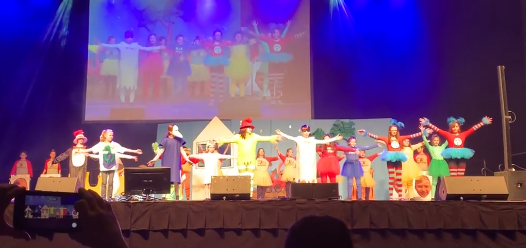 TRES 2020 BETA Convention
Elizabeth Spencer
Tuesday, January 28, 2020
Cam I Am? YES YOU CAN!
We are proud to introduce the new 2020/2021 Arkansas Elementary Beta President, Camdn Milligan.
Camdn, along with the TRES Beta Club, did a fantastic job at this year's Arkansas Elementary Beta Convention. We cannot wait to watch this group "move mountains."
It's exciting to note that this team brought home 13 rewards:
1. Club Growth Award (increased convention attendance by more than 10% from last year)
2. Kaitlyn Munroe -1st Place Color Photography
3. Emeray Johnson- 1st Place Jewelry
4. Xander Minnie- 3rd Place Woodworking
5. Kenna Apple - 3rd place on 4th-grade Language Arts Academics
6. 3rd Place Service-Learning Showcase
7. 2nd Place -Marketing and Communications
8. 2nd Place- 3-Dimensional Display
9. 3rd Place Living Literature
10. 1st Place- 2-Dimensional Display
11. 1st Place- Songfest
12. Kaitlyn Munroe - 2nd Solo,Duo, Trio Talent
13. Lion King Medley Dance Routine - 1st in Group Talent
Congratulations to each and every member of the TRES Beta Club! We are so proud of you all!