Two Rivers 7th-12th Grade January Students of the Month: 7th Latrevious Lewis 8th Baylee Fisher 9th Giselle Galvan 10th Amberley Vaughn 11th Josie Hall 12th Elizabeth Pierce Plainview Superette Academic January Students of the Month: 7th -9th Kelsey Frost 10th-12th Sol Mondragon Junior Auxiliary of Yell County January Students of the Month: 7th -9th Bailey Wilson 10th-12th Alyssa Bishop TR 7th-12th January Employee of the Month: Rebecca Treadwell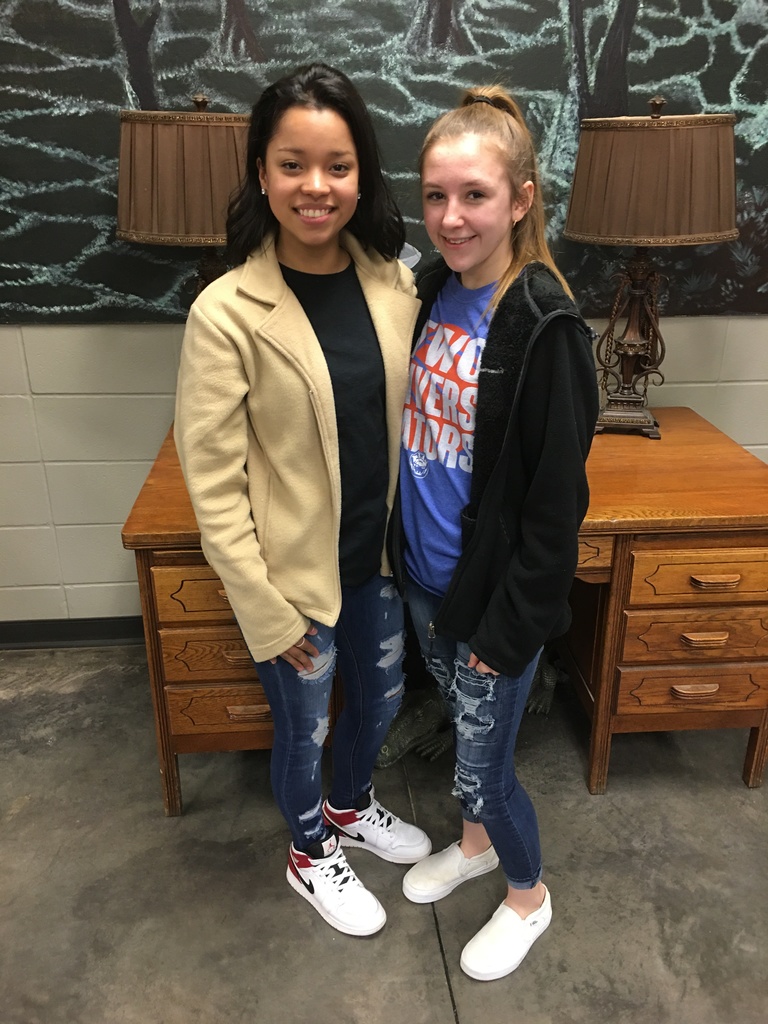 Neon Nights Glow Dance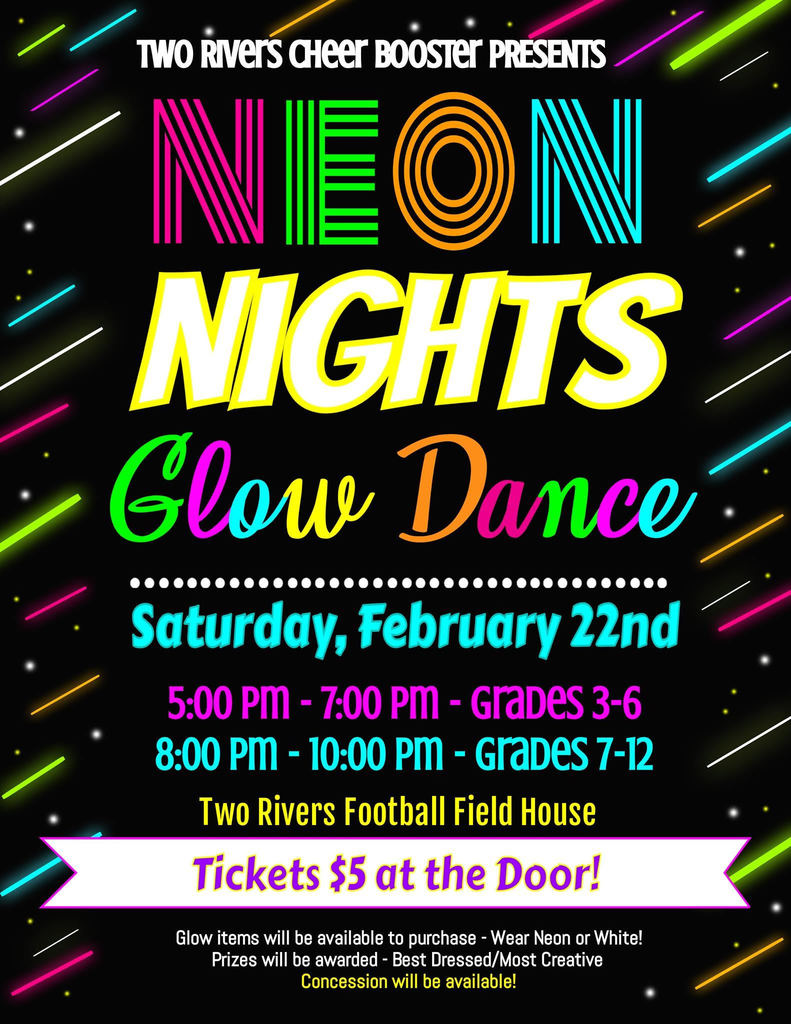 4th Annual Gators Got Talent AUDITIONS Beginning February 10th, students can audition for Gators Got Talent. Auditions will be held in the Choir Room February 10th - 13th between 1st and 4th period. All talents are welcome: instrumentalists, gymnast, magicians, singers, dancers, comedians, whatever your gift, we want you to audition!
Congratulations to Tyler, Payton, and Kyley! These students have been selected to represent Two Rivers on the statewide RAAD (Rise Above Alcohol & Drugs) website. Tyler Kennamer is the Youth Coalition President, Payton Milwood is the Vice-President, and Kyley Stone is the Council Representative, pictured left to right. Thanks for representing our school!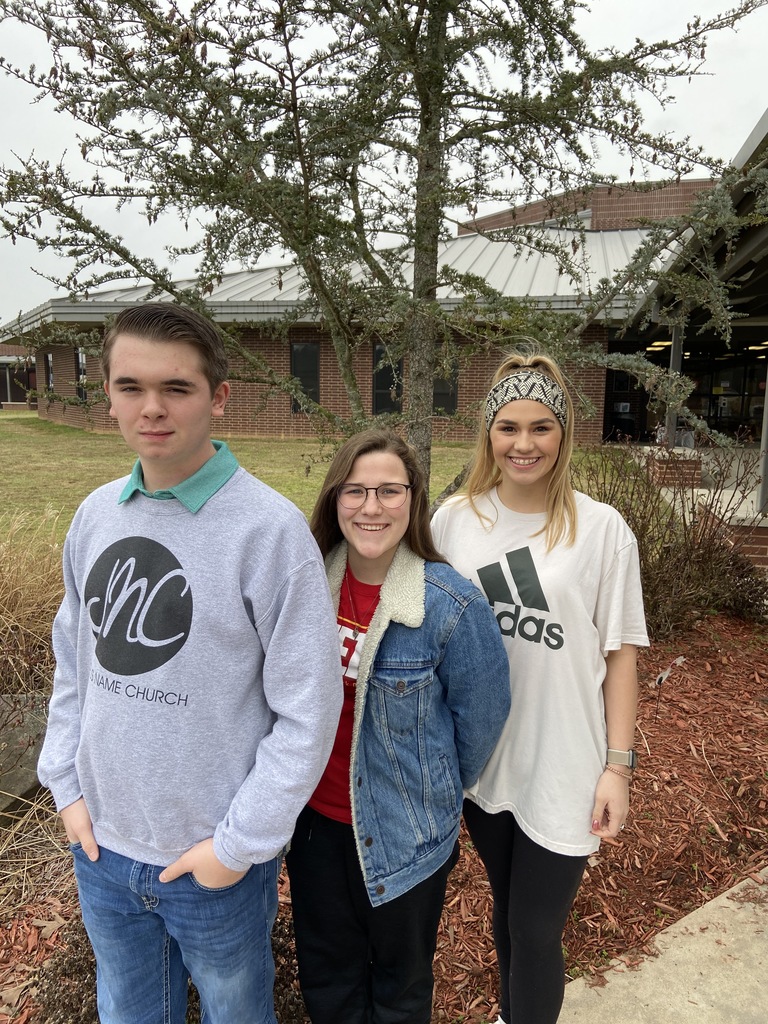 Inclement Weather Alert! Due to the predicted icy and snowy conditions, Two Rivers School District will be CLOSED today, Wednesday, January 22nd. This will be considered an AMI day and will be credited as a school day. It is, therefore, necessary that each student complete their AMI Assignments. The AMI Assignments can be accessed online through their google classroom, or, by request, packets were sent home November 11th, 2019.
On behalf of the Two Rivers Faculty and Staff, we would like to express our deepest gratitudes to our wonderful School Board Members: Doug Morell, Ryan Milligan, Mike Holt, BC Rankin, Malcolm Stover, Neil Taylor, Chris Pierce. Thank you, gentlemen, for all you do in our school and community.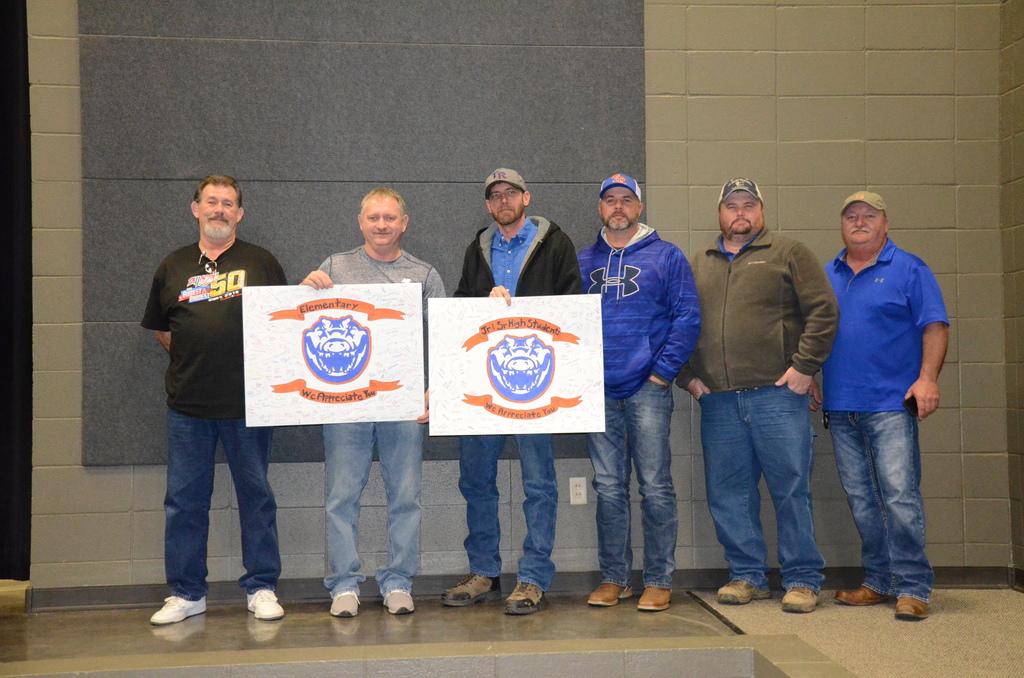 January is School Board Recognition Month Two Rivers School District proudly salutes our Two Rivers School Board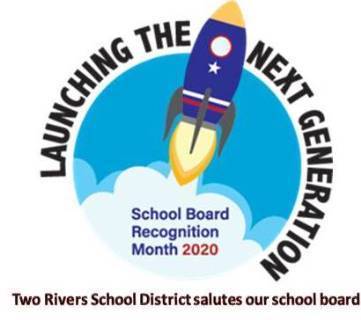 Two Rivers Plainview Superette Academic Students of the Month for December 7th -9th Dakota Hooker 10th-12th Ethan Bates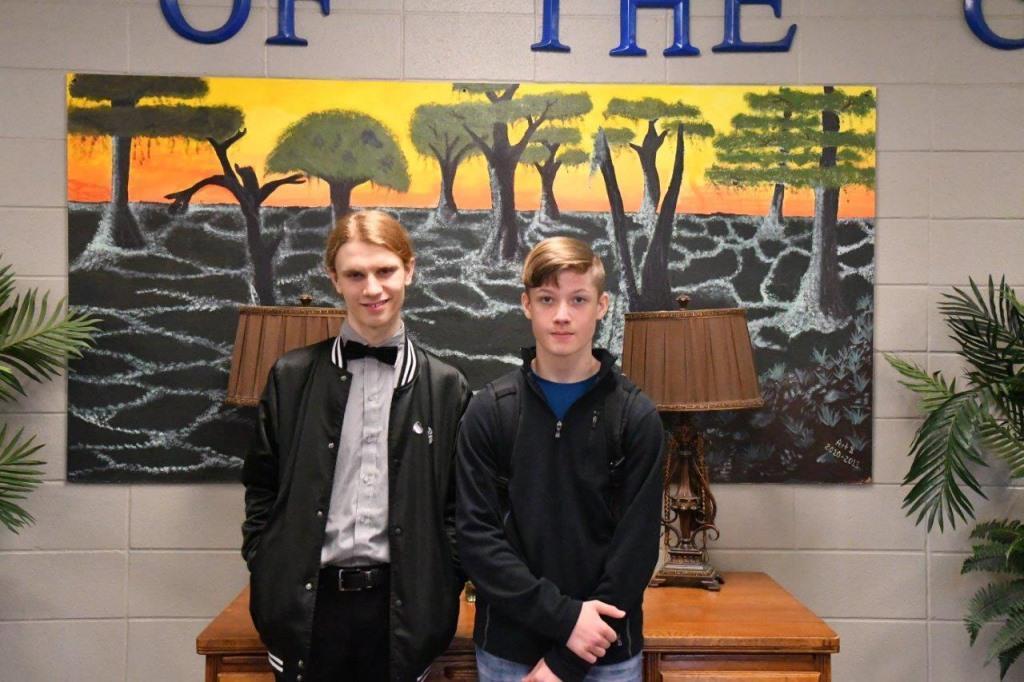 Two Rivers Junior Auxiliary of Yell County Students of the Month for December 7th -9th Airastyn Novinger 10th-12th Star Mello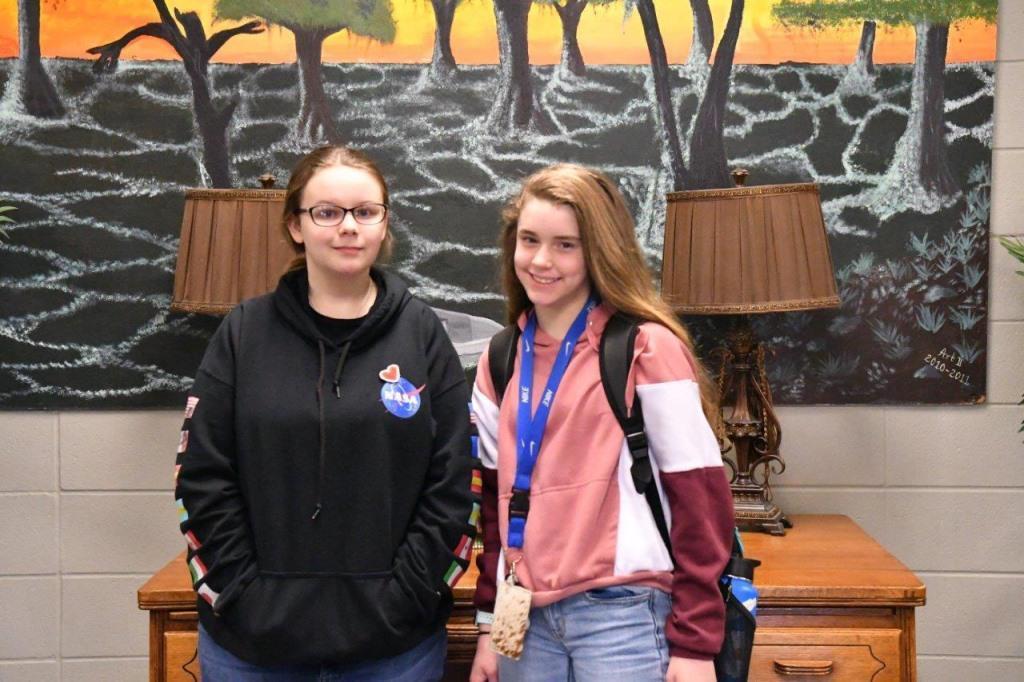 FFA Students receive Certification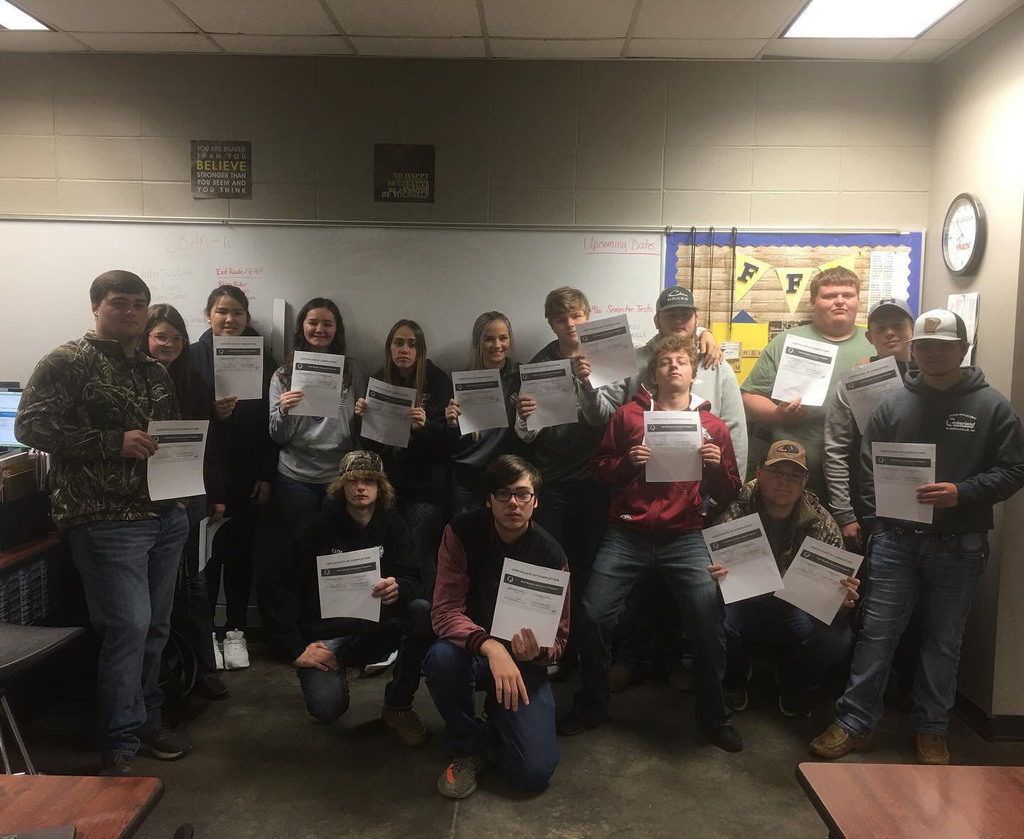 January is School Board Recognition Month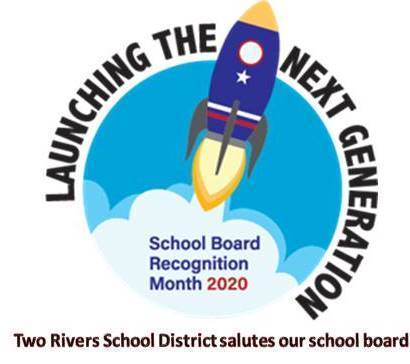 Two Rivers FFA competed at the Petit Jean Sub-Area Leadership Development Event Contest on Thursday, December 12th. The following students placed in the Top 5 in their respective categories. Chapter President Kyley Stone 2nd Place Extemporaneous Speech Junior Josie Hall 5th Place Extemporaneous Speech Sophomore James Moss 5th Place Discussion Meet Freshman Michelle Rhoades 5th Place Prepared Speech.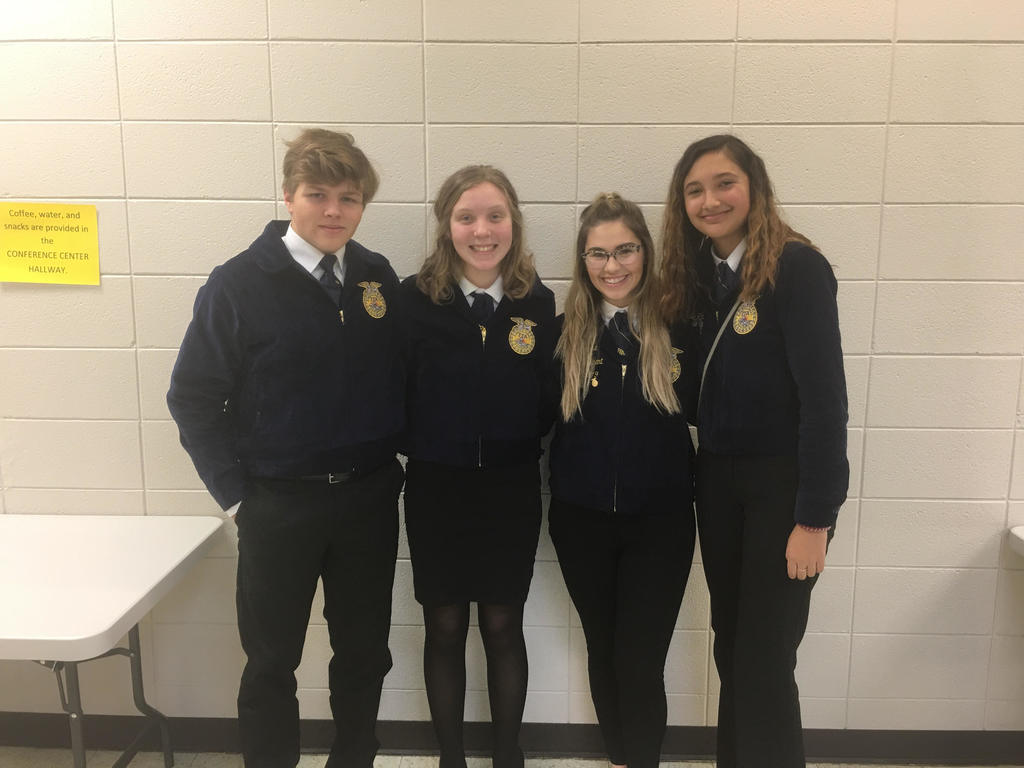 Sydney Stalnaker and Maverick Whitlow both competed at the Region IX Jr High All-Region audition on Saturday, December 14, 2019. Both girls scored high enough to be a part of the first band at the All-Region Clinic which will be held at the Russellville Fine Arts Center on January 17-18, 2020. We are very proud of the hard work these girls have done to be a part of All-Region this school year. Way to go!!!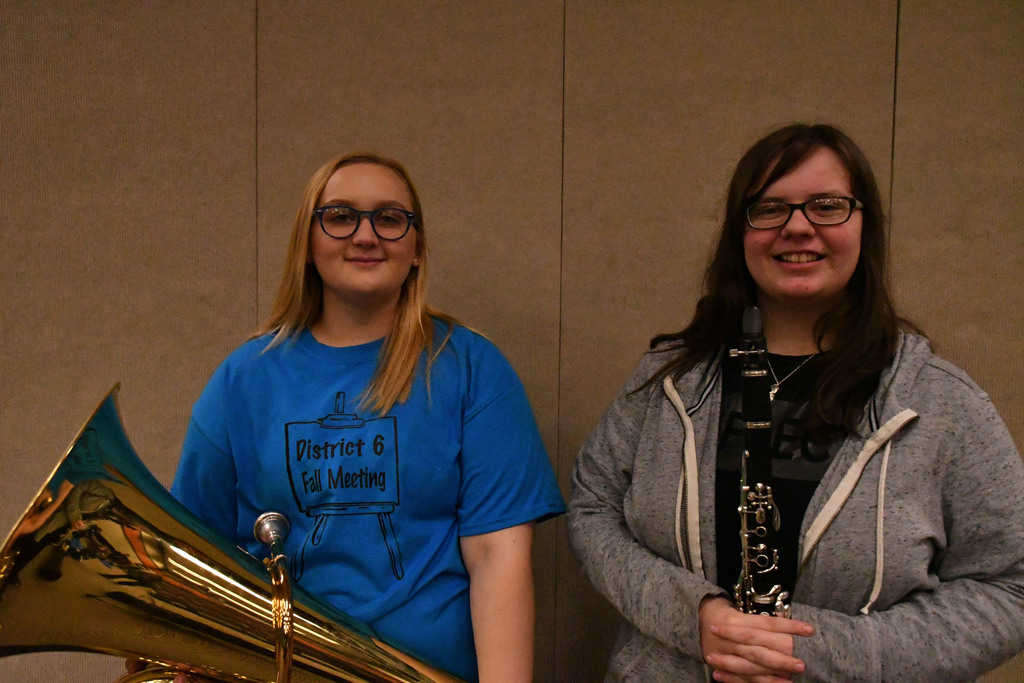 Two Rivers FCCLA members attended the recent District 6 leadership meeting at Jessieville High School. Junior member Josie Hall was inducted as as District officer for the 2020-2021 school year. STAR Events participants were awarded with their medals from last week's competition.

Josie Hall inducted as as FCCLA District officer for the 2020-2021 school year.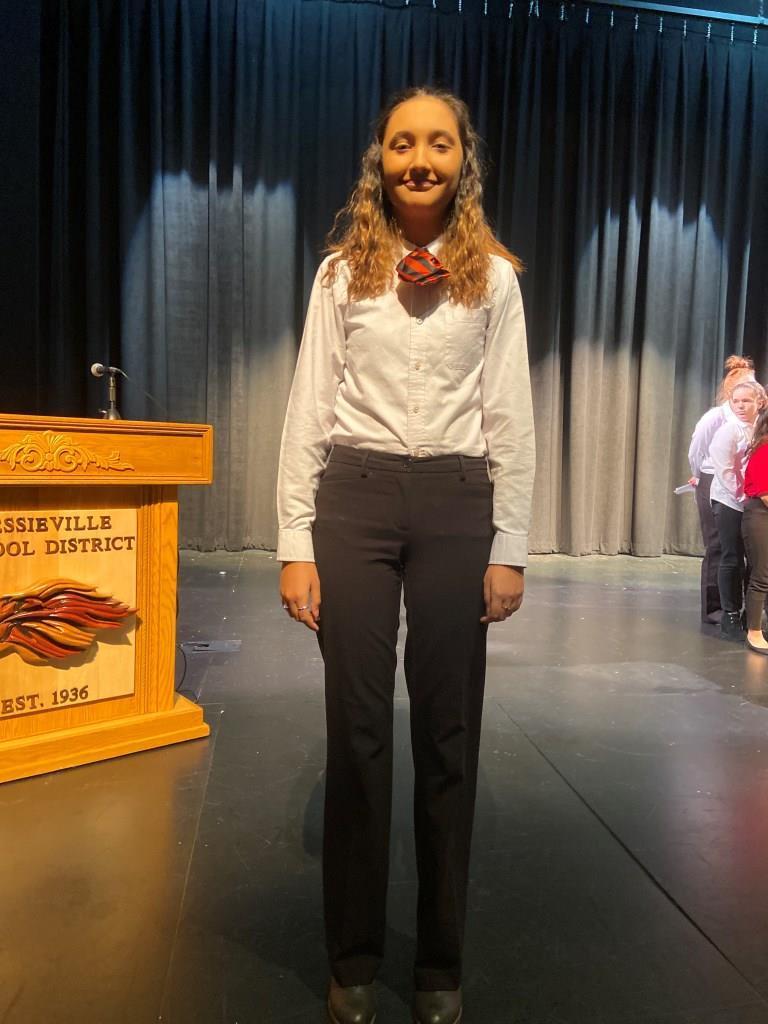 AMI Information Two Rivers School District has been approved by the state to use Alternative Methods of Instruction (AMI) on days when we have inclement weather or exceptional circumstances and must cancel school.