Saturday Lady Gators cross country ran on Arkansas Tech University campus at the Cyclone Invitational. We are so proud of these girls running this tough course and tough competition!! Good job Lady Gators!!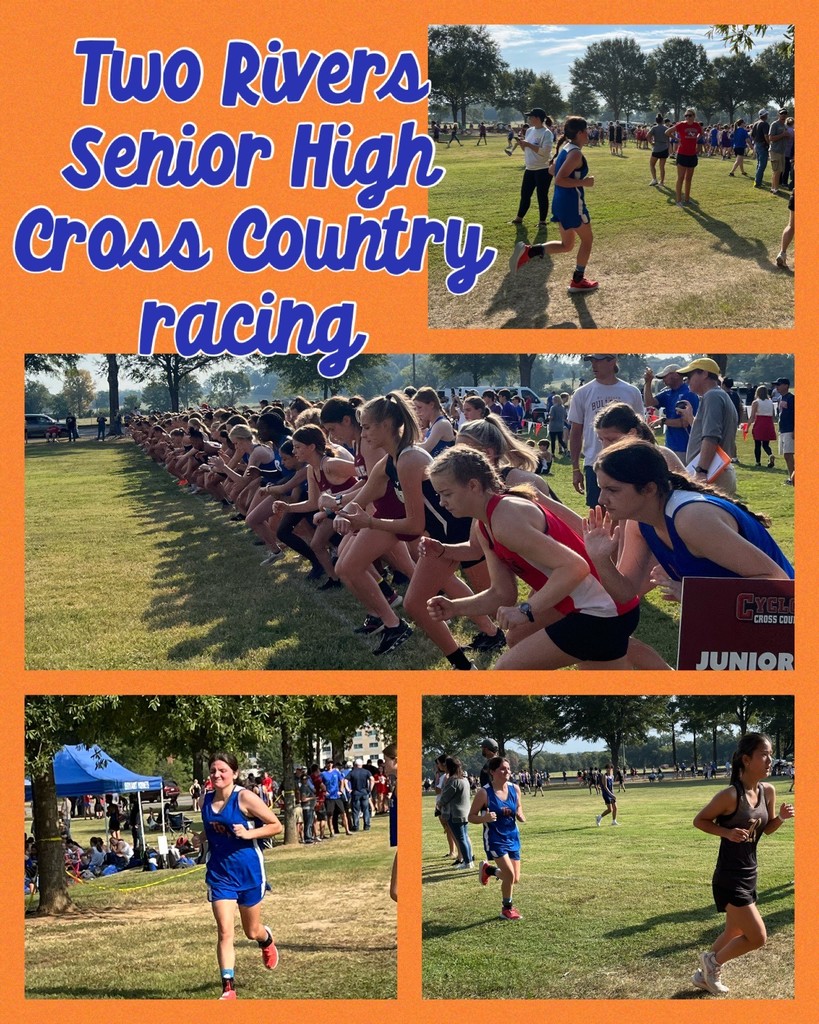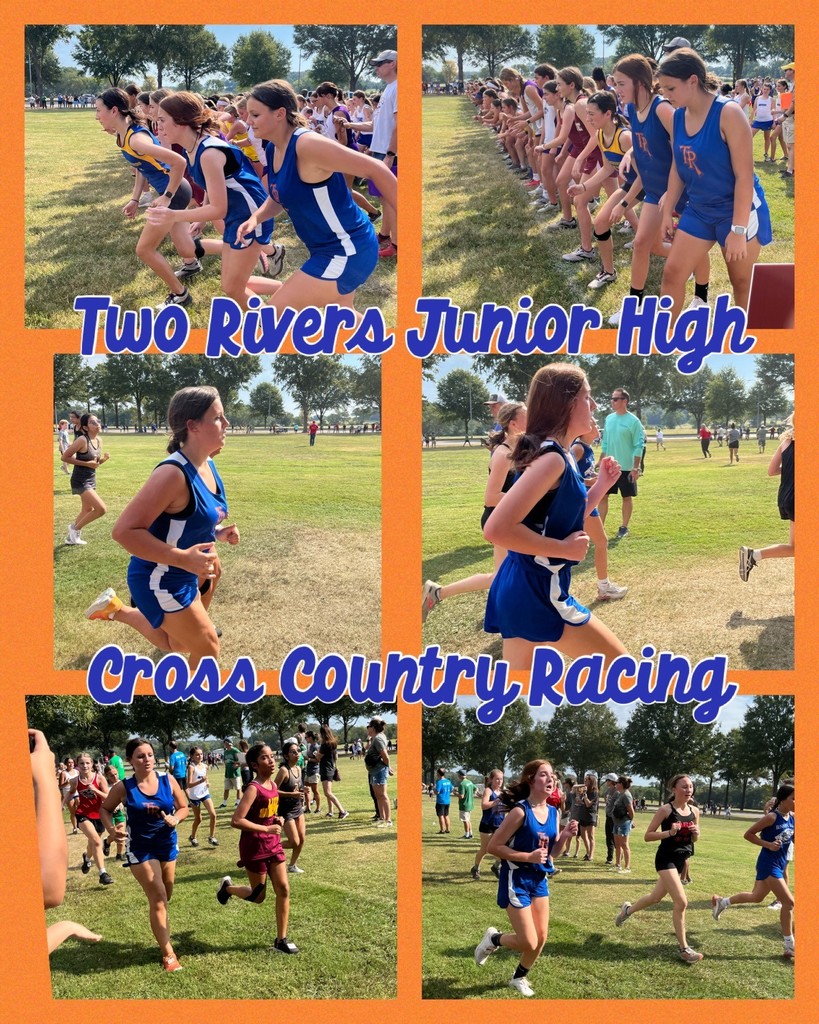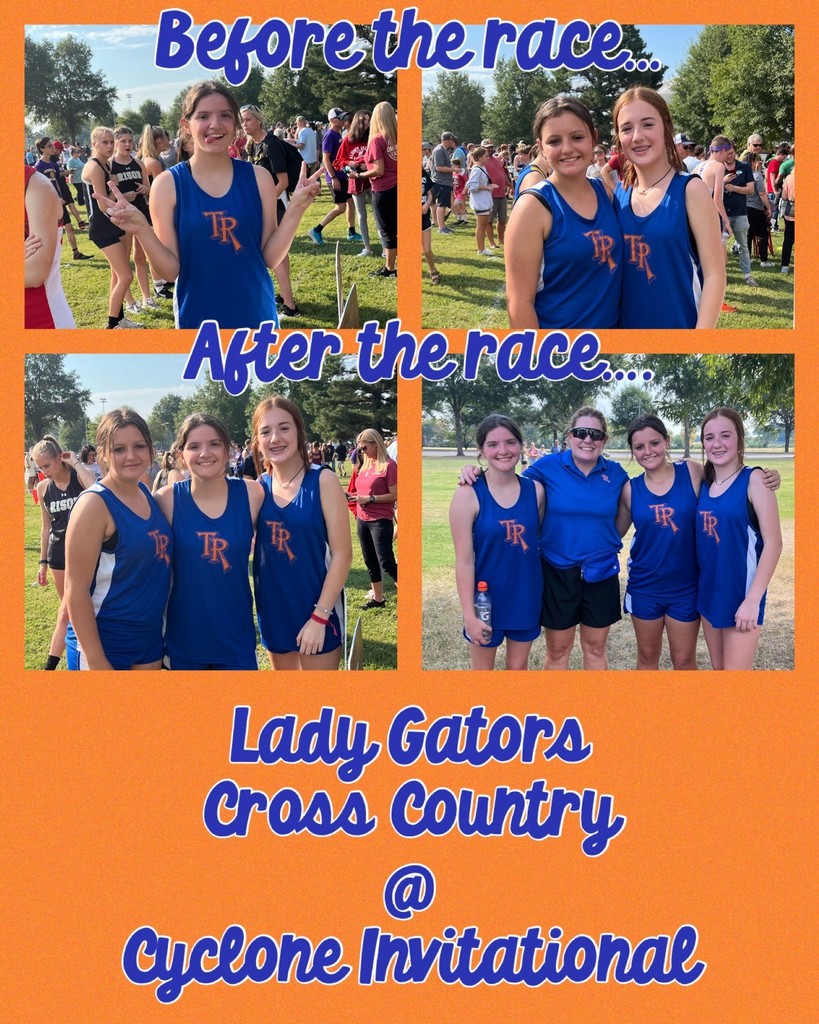 ATTENTION Sr. Boys Basketball Players We will be working the Concession Stand This Thursday, September 22 for Our Home 7th Grade and Jr High Football Game against Centerpoint. We will need to be at the Football Concession Stand at 5:00 P.M. If you need to stay after school to work that is fine also. This is to Do Our Part to Support the Gator Football Team. Everyone Needs to Be There to Help Work. Thanks, Coach Adam Brothers Head Boys Basketball Coach Two Rivers PH: 1-479-393-1703 Email:
brothersa@trgators.org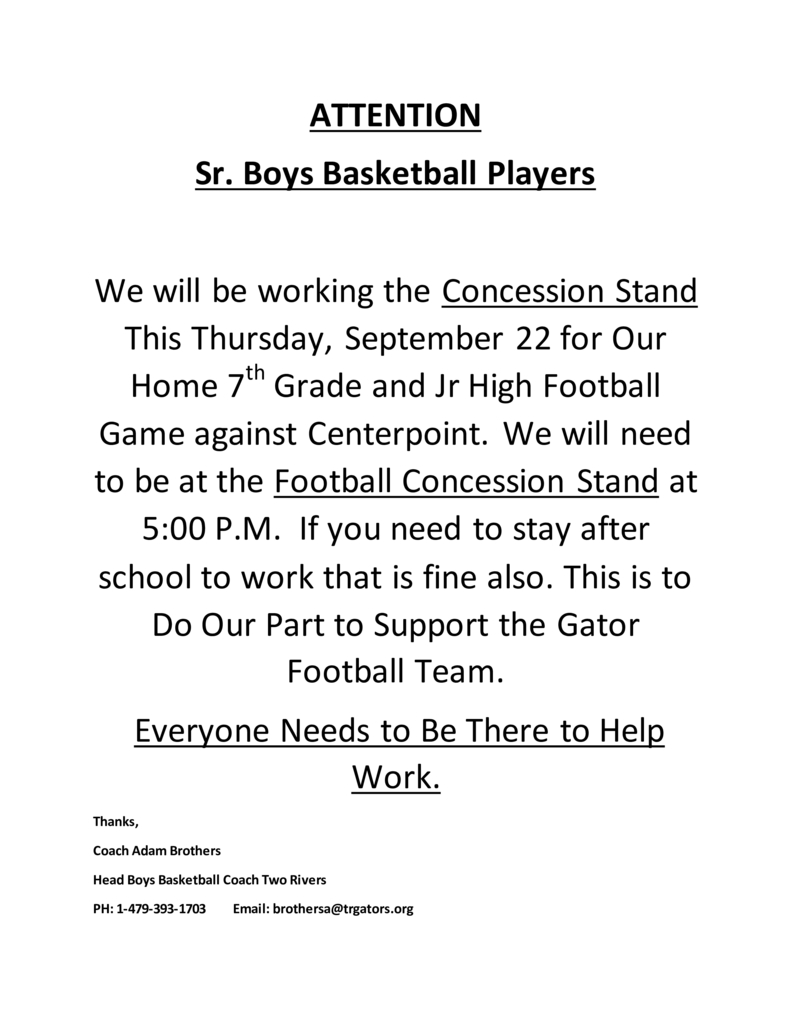 Parent Teacher Conferences will be held Tuesday, September 13. Conferences should be scheduled with your child's teachers. **Make sure to stop by the high school cafeteria, where we will be providing hotdogs and the fixings to families attending conferences.

The Two Rivers Cheerleaders will be opening the Two Rivers Concession Stand @ the Yell County Fair on Wednesday, Sept 7 @ 4pm. Burgers, Fries, Chicken baskets, drinks candy and more........ Come on out and support your Two Rivers Gators! We can't wait to see you there!

The Junior High game at Johnson County Westside has been moved to September 6th. 7th grade game will start at 5:30 JH game will kickoff at 7:00

The Nov 4th game against Jessieville has been moved to Thursday, Nov 3rd. 7pm Kickoff. This will be SENIOR NIGHT.

Thank you to the anonymous members of Golf Traders and Stuff on Facebook. Also, a huge thank you to a local anonymous donor! Our golf team is very fortunate to receive these generous donations!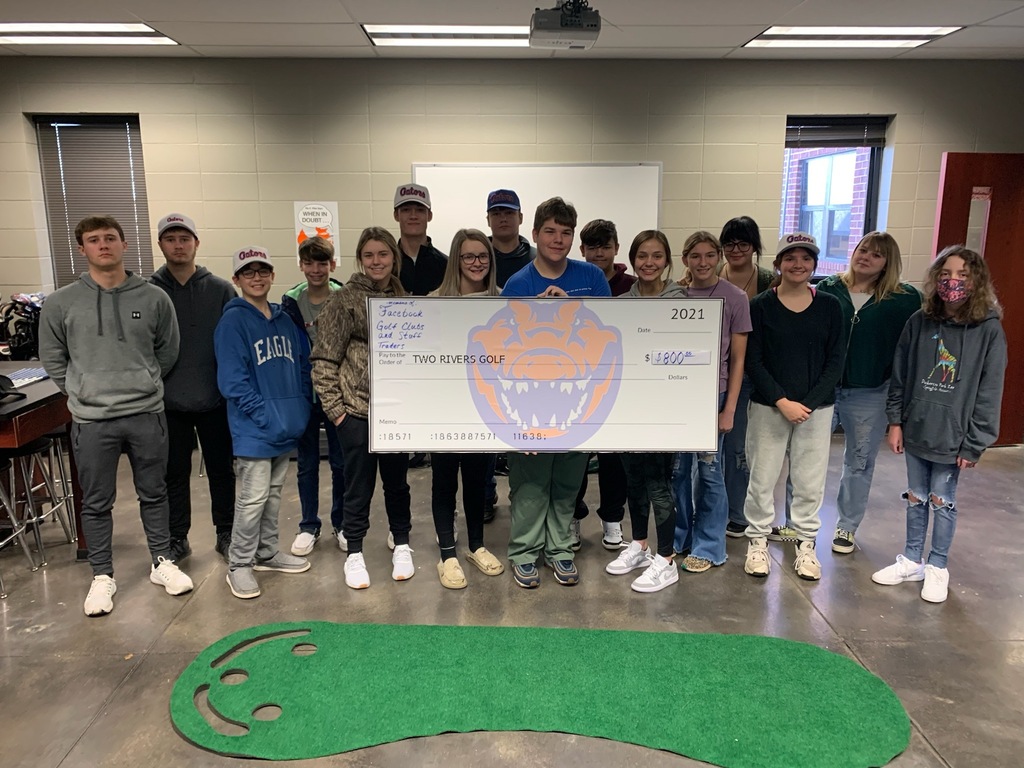 State Representative Mary Bentley visited the Two Rivers School District today. Two Rivers Superintendent Dr. Harry Alvis, and Assistant Superintendent Blake Beggs,escorted Mrs. Bentley to Two Rivers US History Teacher, Mahgan Albright's classroom this morning. There Mrs. Bentley gave a presentation to her US History Class. Two Rivers is very proud Mrs. Bentley took the time out of her busy schedule to visit our school, and we appreciate her continued support.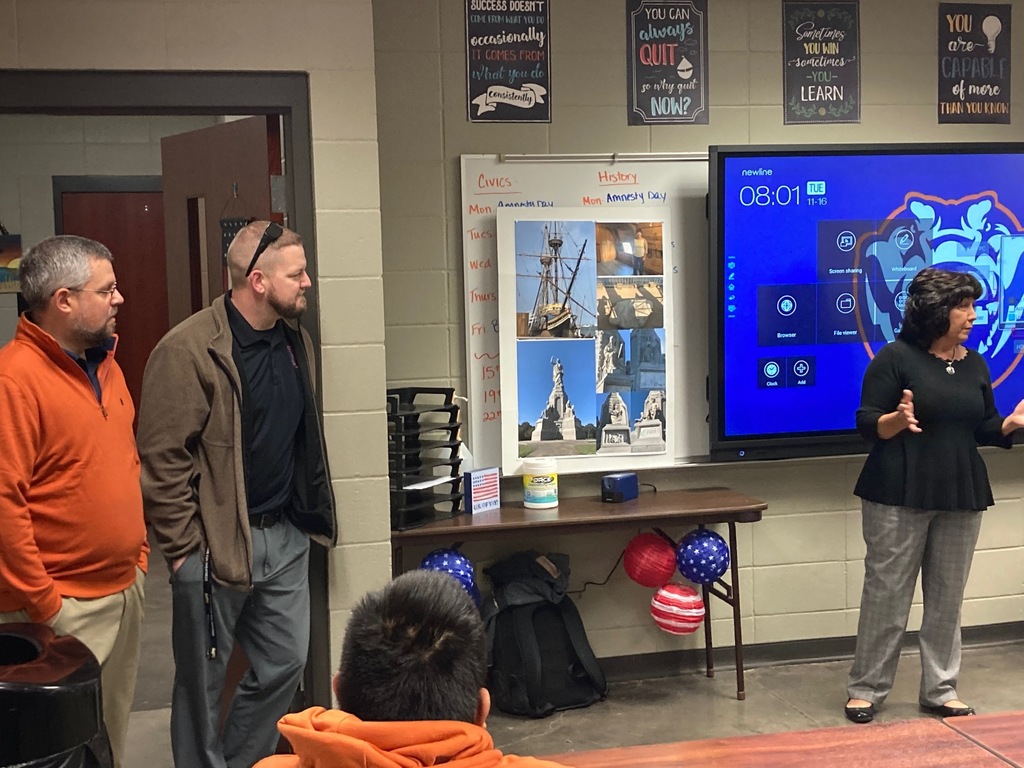 Check out Two Rivers FCCLA group making kettle corn! Today & tonight's flavor is caramel kettle corn. So delicious!!!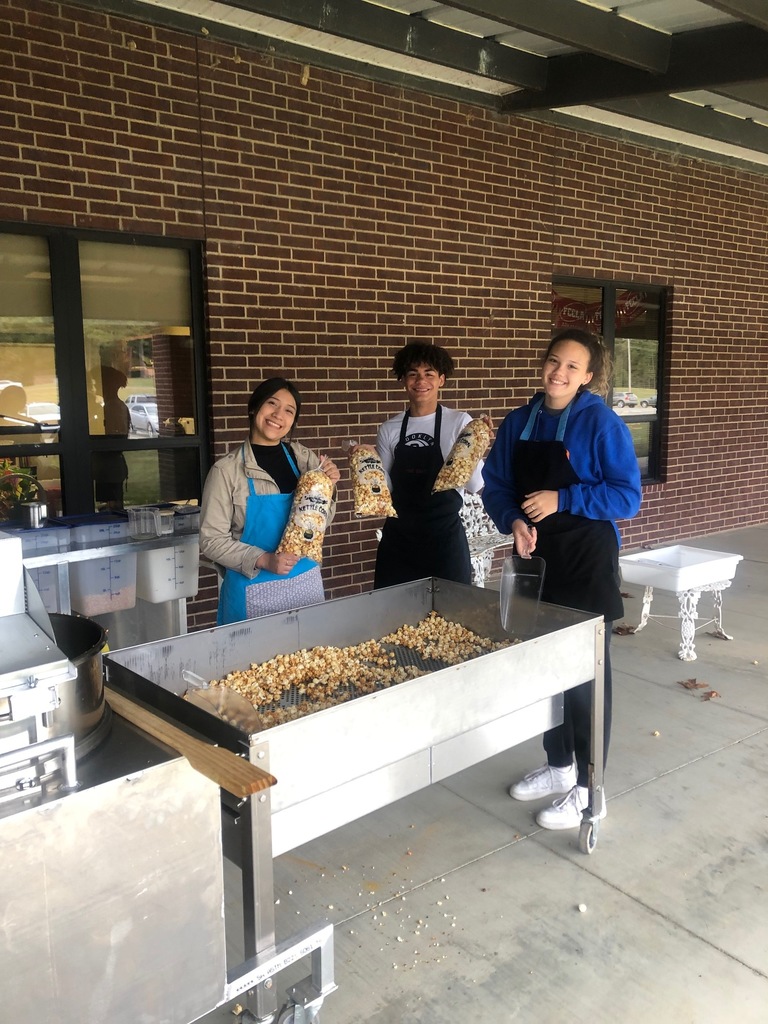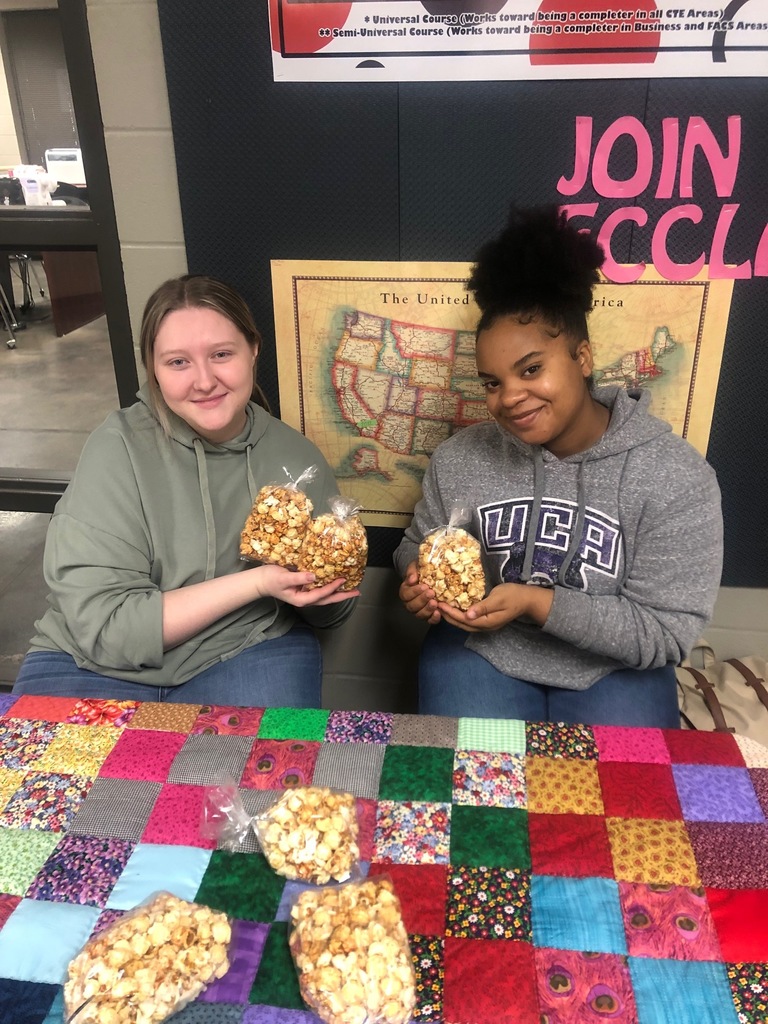 After school on October 25th, Two Rivers Junior Beta held a walk-a-thon to benefit the Arkansas Junior Beta club's state service project, Project Zero. Project Zero is an organization that works directly to benefit children in foster care that are awaiting adoption. Their goal is to help waiting children find their forever families. Two Rivers JR Beta had 15 students walk or run at least 20 laps for waiting children and Project Zero. Students will be turning in pledges and donations from walking in the next few weeks. JR Beta kids are excited that they had the opportunity to walk in support of each child waiting in Arkansas Foster Care for their forever family. They will be having additional opportunities between now and Arkansas Junior Beta Convention to raise additional funds for Project Zero. Thank you to everyone for supporting the kids as they work to make a difference through serving others.

Senior/Parent Night will be Thursday, November 4th at 6:20 pm. We will recognize all seniors who participated in a fall extracurricular activity before the game.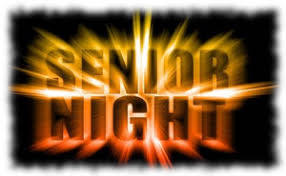 ***REMINDER*** The Two Rivers Flu Clinic will be held November 3, 2021. Forms and permission slips were sent home with students last week! These forms need to be returned to the office by Wednesday October 27, 2021 in order for your child to participate in flu clinic. *ONLY FLU SHOTS WILL BE AVAILABLE AT THIS SCHOOL CLINIC*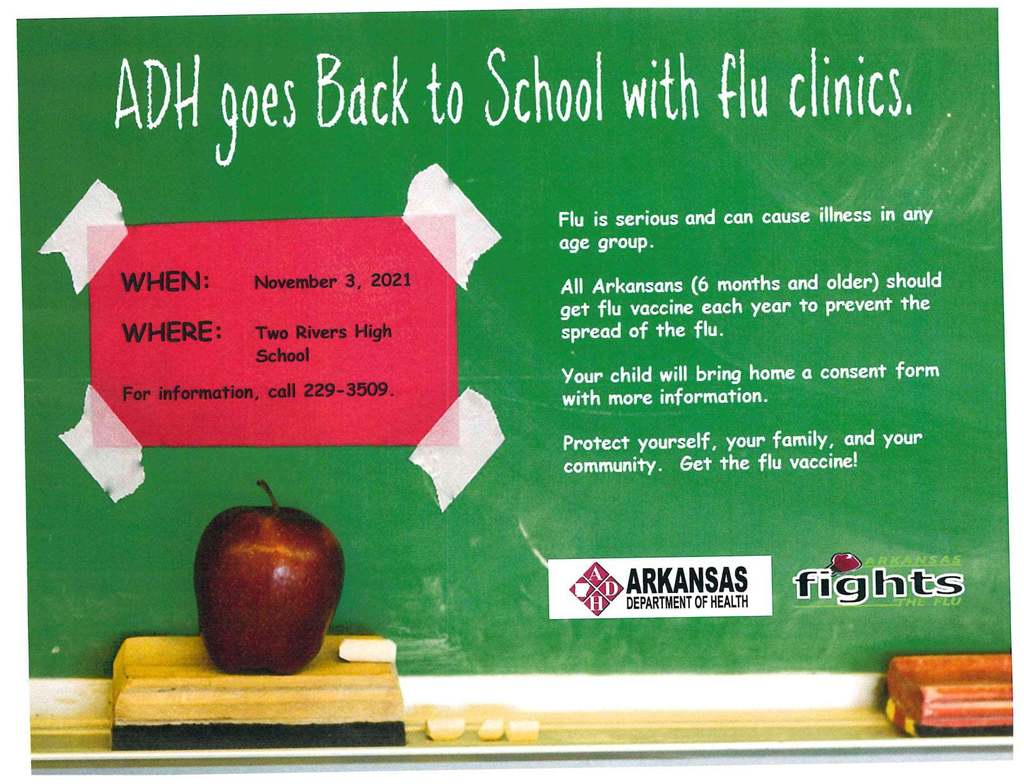 The Title 1 Annual Meeting/Report to the Public will be held tonight @ 5:30pm in the high school auditorium followed by the monthly Board Meeting at 6:00pm.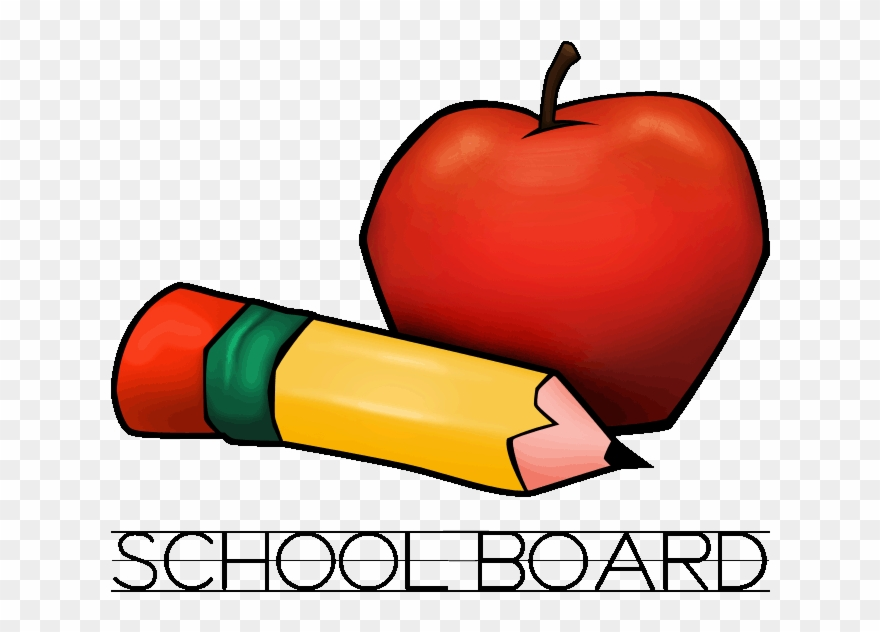 Congratulations to the following TR Choir students for their great success at All Region Choir Auditions, 2021! We are so proud of you! Treble Choir: Victoria Biddle, 11th chair Sop 1 Raini Knight, 23 chair, Sop 1 (not pictured) Baily Wilson, 25 chair, Sop 1 Madison Drennan, 1st Alternate Jazmine Houston, 9th chair, Alto 2 Giselle Galvan, 19 chair, Alto 2 Katy Morales, 1st Alternate MIXED CHOIR: Fabrizio Perez, 1st Alternate David Valle, 5th Alternate

Pacey Danielle King is a senior maid. She is the daughter of Bryan King and Brandy and Clint Flood. Pacey is active in Cheer and Beta. Her hobbies are taking long walks from the bed to the fridge, painting, spending money, and terrorizing her little brother. Ienity Williams is a senior maid. She is the daughter of Beatrice Leeper & Ben Williams. Ienity is active in basketball, Beta, and Upward Bound. Her hobbies include hanging out with the basketball team, baking with her Nana, annoying Coach Fisher, and spending her mom's money. Our Kindergarten attendants are Carsyn Jackson and Cash Matthew Garrett. Carsyn is in Mrs. Counts' Kindergarten class. She is the daughter of Tyler and Kayla Jackson. Her hobbies are riding her four-wheeler, playing with her little brother, and putting corn out and checking game cameras with her Mom and Dad. She loves deer hunting with her Nana and Papa and coon hunting with her Mom & Dad. She also loves playing with all her animals (Copper, Maya, Snap, Little Kitty and Big Momma). Carsyn's favorite colors are yellow and pink and she loves to eat deer meat and popcorn. Her favorite thing to do at school is play with her friends. Carsyn is being escorted by Cash Matthew Garrett. He is in Miss Emily Lisenbey's Kindergarten class. He is the son of Niki Garrett and Matt Garrett. Cash enjoys bull riding, hunting anything he can shoot, playing baseball and basketball, watching Gator football, attending church, winning, and wearing his cowboy hat. Cash's favorite color is blue, and he loves to eat steak! His favorite thing to do at school is recess and hanging out with the football boys and cheerleaders. Your Kindergarten attendants Carsyn Jackson and Cash Matthew Garrett.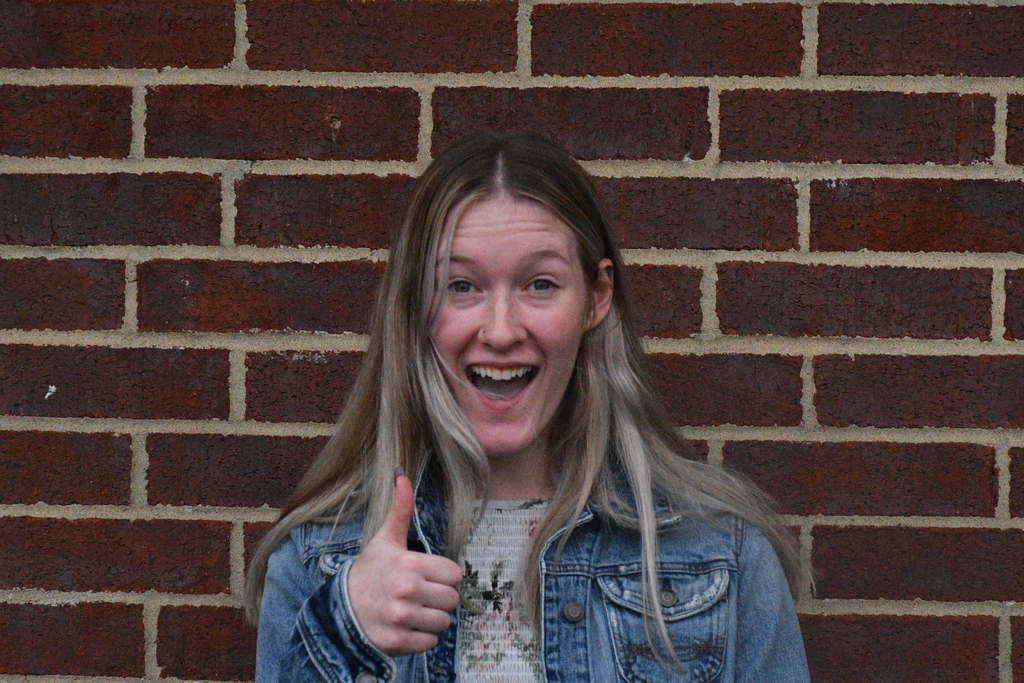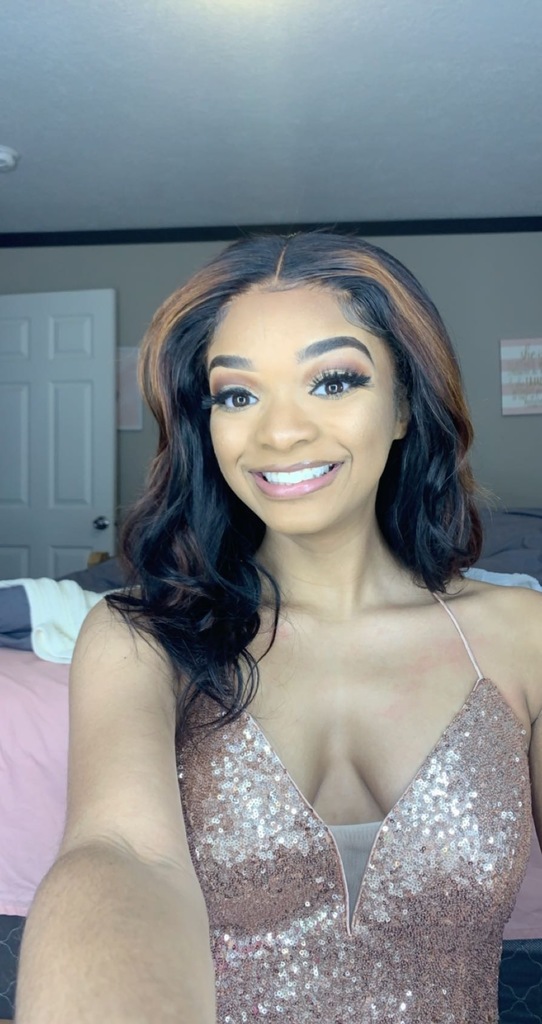 Orange and Blue Basketball Scrimmage Game on November 5th at 5:00pm. All teams, boys and girls, will scrimmage each other. Admission will be $2.00, or a case of water/powerade/gatorade, or blue/orange hand towels for our teams.

Jalyn Grace Bull is a senior maid. She is the daughter of Jeremy and Rachel Bull. Jalyn is active in Basketball, Softball, Senior Beta, FCA, Two Rivers Livestock Show Team, and she is an All American Cheerleader and the Co-Captain of the Two Rivers Cheerleaders and the Two Rivers FFA President. Her hobbies are going to church, raising and showing cattle, hanging out with Jaycie and Cache, and being a full-time dog mom to Dixie Mae. Jazmyn Gist is a senior maid. She is the daughter of Jessica Crow. Jazmyn is active in FCCLA and Beta. Her hobbies include watching Netflix, taking her dog Milo hiking, hanging out with her boyfriend Kaleb, and going shopping. Jazmine Jade Houston is a senior maid. She is the daughter of DJ Houston and Darla Whitlow and the granddaughter of Darrell and Eva Houston. Jazmine is active in Beta, FCCLA, cheerleading, FCA, and choir. Her hobbies are spending money, hanging out with friends, making tiktoks with Hayden, and just being dramatic.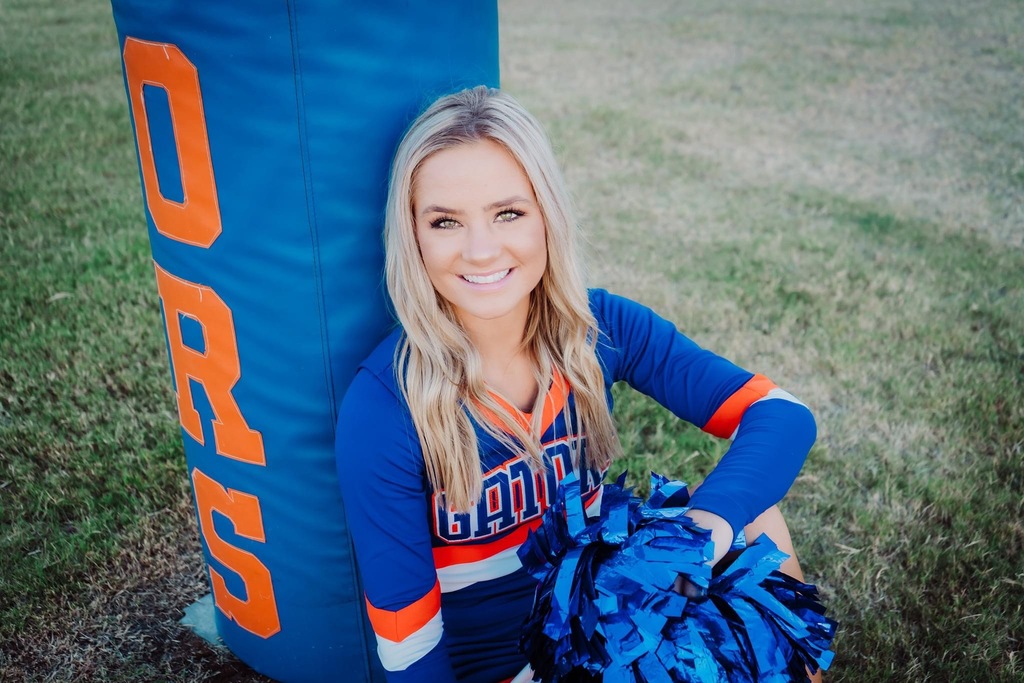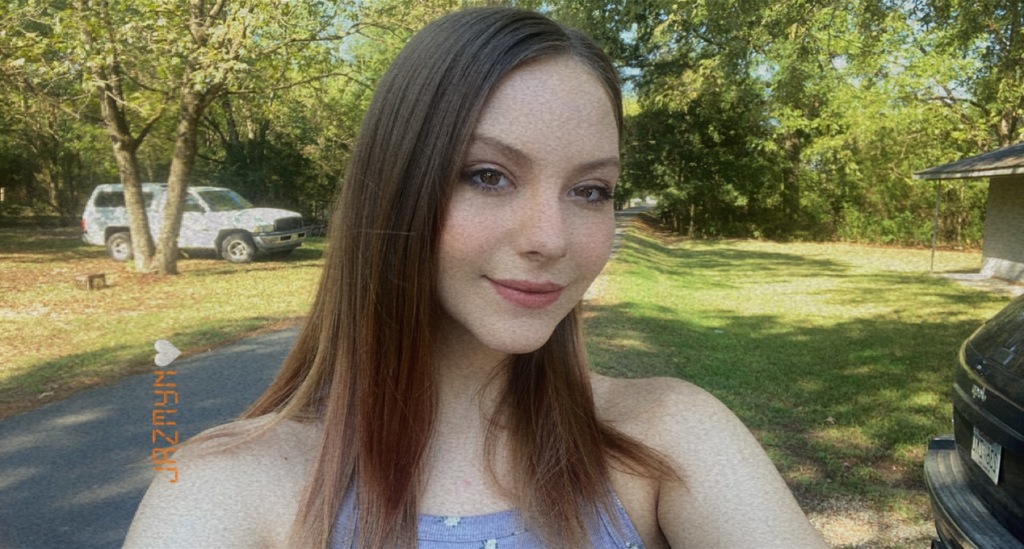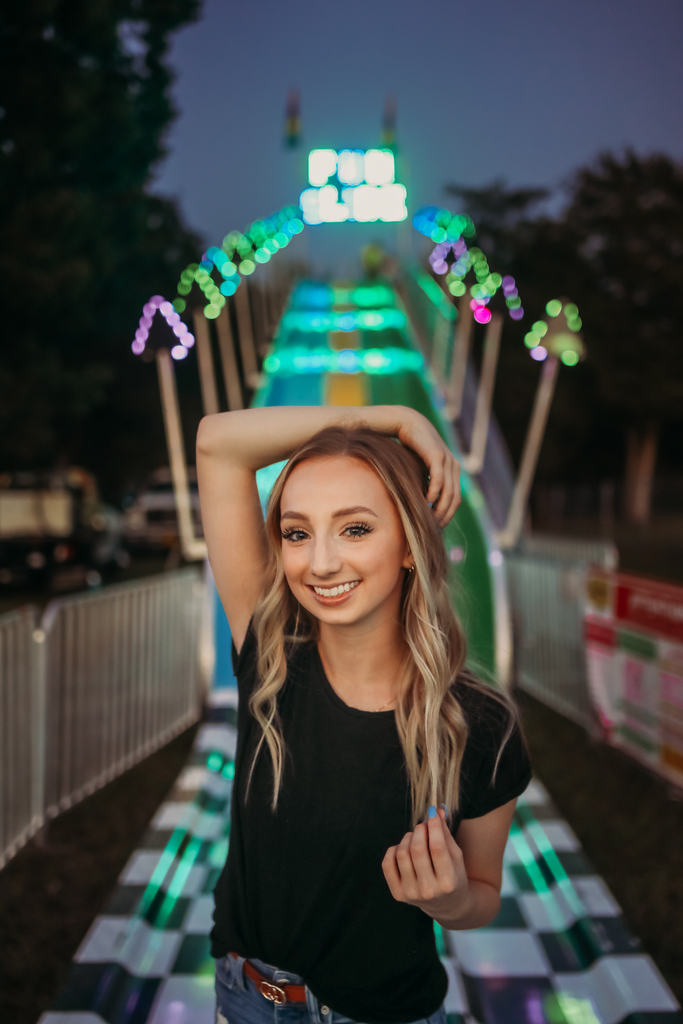 Cailey Jewel Stover is a junior maid. She is the daughter of Malcolm and Heather Stover. Cailey is active in Cross Country, Color Guard, Assistant Editor in Yearbook, Secretary of FBLA, and Beta. Her hobbies are drawing and painting, gaming, and photography. Maverick Aletha-Rain Whitlow is a junior maid. She is the daughter of Mat Whitlow and Deborah & Gregg Coffer. She is active as 1st Chair Clarinet for the Gator Band; Yearbook Editor-in-Chief; and she is involved in Beta, FCCLA, & FCA. She enjoys many creative outlets, including writing; drawing; playing Clarinet, Piano, and Guitar; as well as going on trips with the WIRED youth group at Jesus Name. However, one of her favorite pastimes might just be sitting back and watching a good Marvel movie or two.

K-4 Para Professional The position is for the 2021-2022 school year. The contact person is David Minnie at (833-272-8773). Applications can be picked up at the Administration Office or found on the district's website: 
http://www.trgators.org
. Applications and resumes will be taken until the position is filled and may be faxed to (833-272-3136) or emailed to
minnied@trgators.org
 or mailed to: Two Rivers Elementary School Attn: David Minnie 17727 HWY 28 East Ola, AR 72853

There will be no 7th grade game this week. Jr High football team will kick off on Thursday, October 14, at 7:00pm in Danville.