Sydney Stalnaker is our very first Microsoft Excel 2019 certified student at Two Rivers High School!!! Congratulations, Sydney!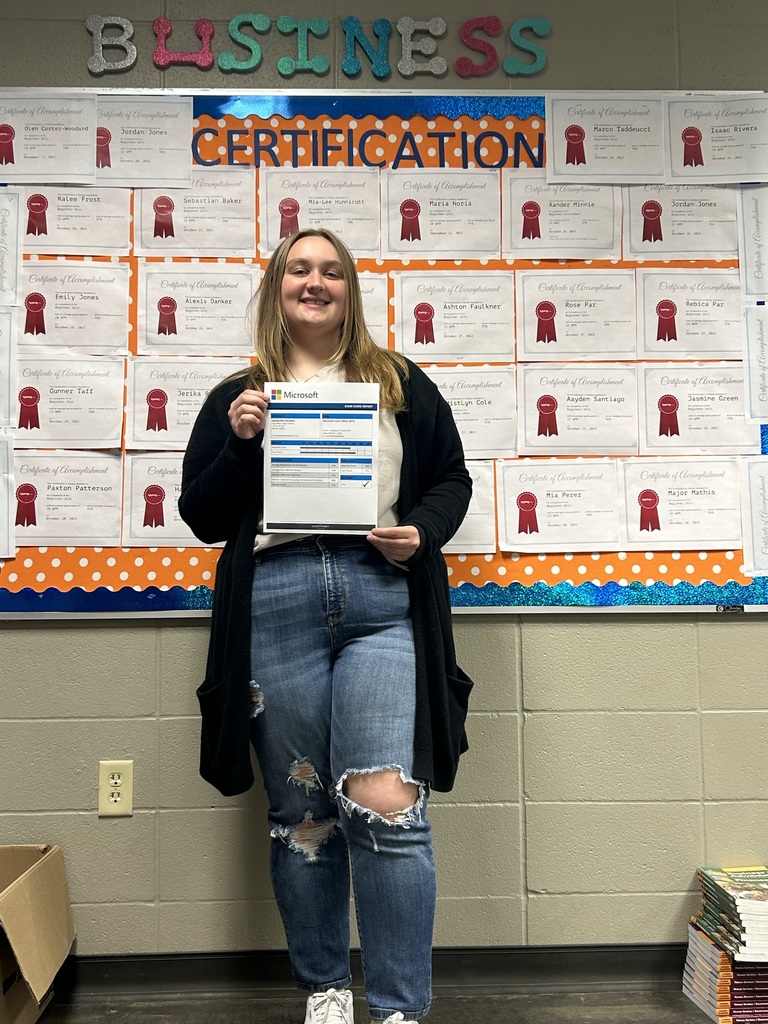 Congratulations Jewel! Jewell Vaughn is now Microsoft PowerPoint 2019 certified!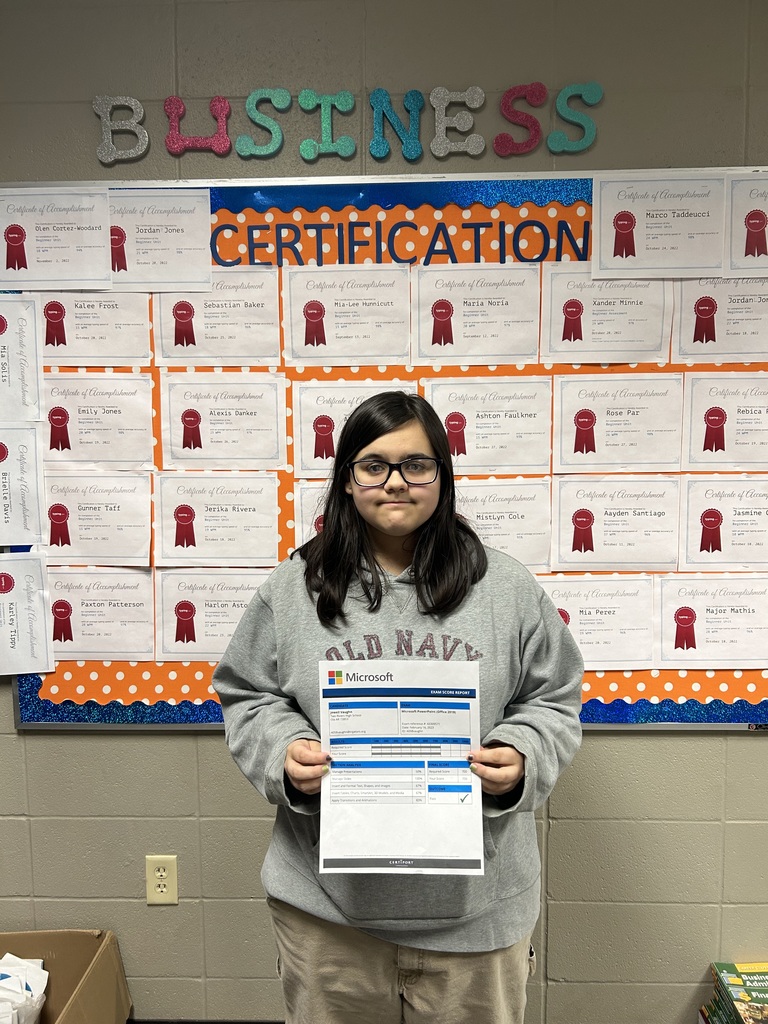 The 10th-grade class will be taking spring-themed Buddy Pictures on March 16th, 2023. We will start at the Pre-School and move to the Elementary and High School. You must prepay or pay on the day ofto be allowed to take pictures. Please return this order form, completed,with your money before or on March 16th. 8 x 10 - $5.00 each 5 x 7- $3.00 each Wallets- Pack of 2 $2.00 **Make checks payable to Two Rivers Class of 2025 Thank you for your support If you have any questions please email Mrs.Ornsbey:
ornsbeyt@trgators.org
Mrs.Whitten:
whittenr@trgators.org

Two Rivers Gator Parent Organization (GPO) meeting will be March 28, 2023 @ 6:00pm in the auditorium. All teachers and parents are encouraged to come and support the students. We will be discussing the 2023 Senior Scholarship, 2023 End of Year awards assembly, and upcoming fundraising opportunities for our school.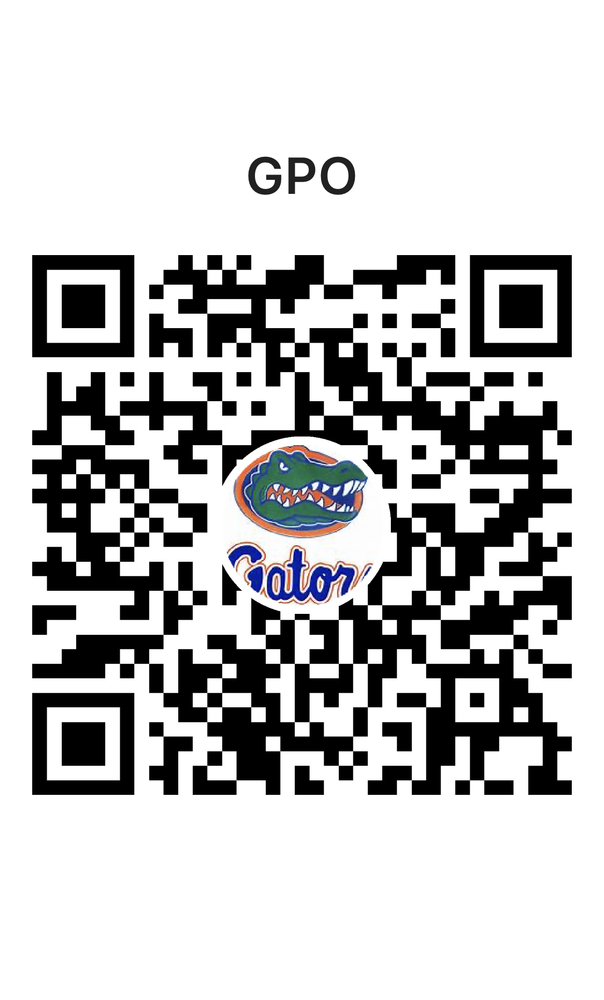 Camdn Milligan, Elijah Stover, and Jeron Bull earned their Hour of Code certifications and posed as "winners" with Mrs. Blamey. The fourth time's a charm for Arian Smith as he received his Microsoft PowerPoint 2019 certification today! Mrs. Blamey is very proud of his persistence to keep trying until he made it!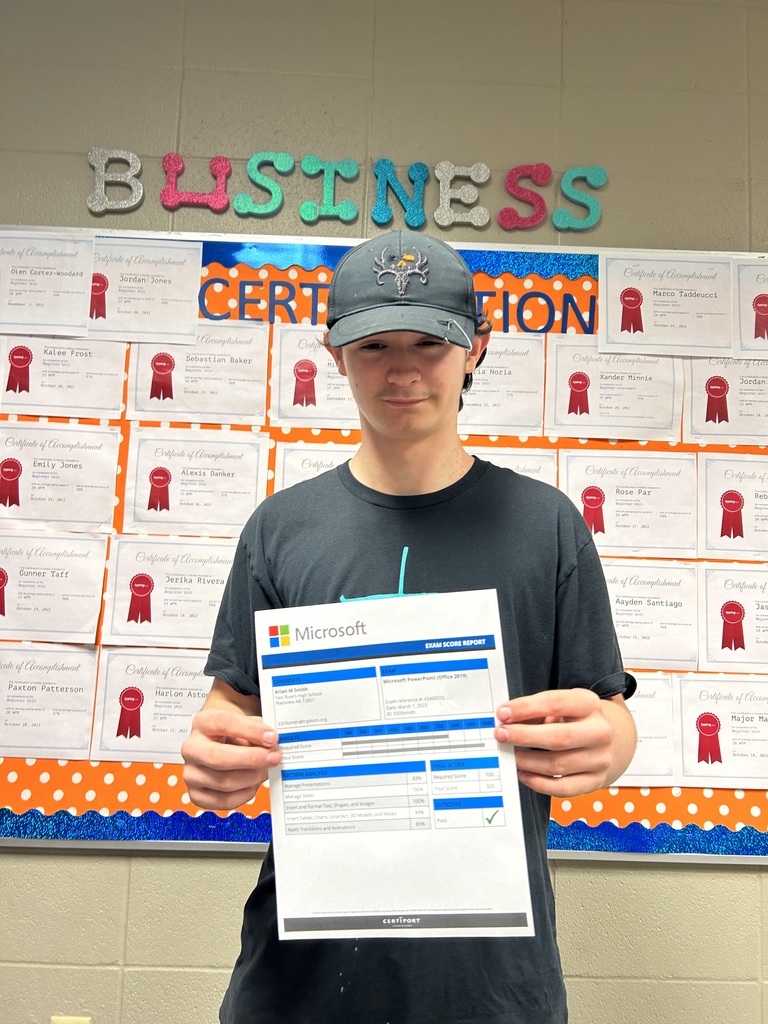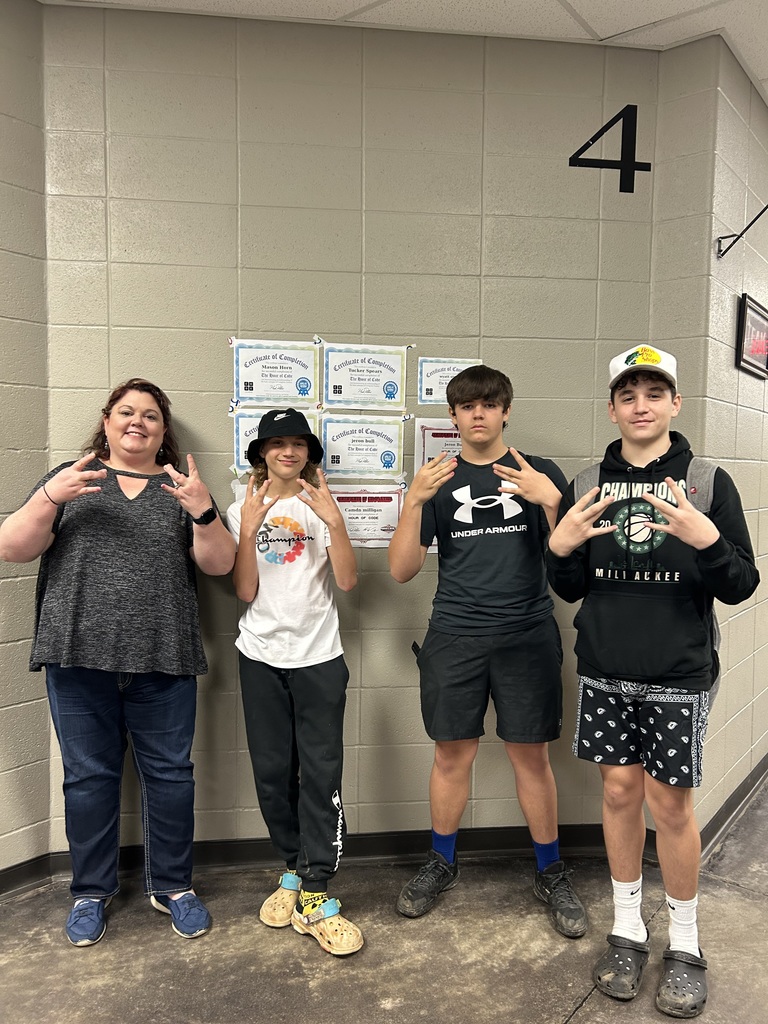 Connor Freeman is now certified in Microsoft PowerPoint 2019. Way to go!!

Two Rivers Beta Club had a tremendous year at Arkansas Beta Convention! David Valle-Avila, son of Juan Valle and Ana Avila, was elected as the Arkansas Beta President, and he will preside over the state meetings next year. David delivered a masterful speech, and his campaign skit of "King Julien" performed by the club placed fifth. David is now preparing to compete for the national presidency with the help of his club in Louisville, Kentucky this summer. Our Show Choir won first place for the second year in a row with their rendition of Whitney Houston's "I Wanna Dance With Somebody". Our senior high students competed in Living Literature for the first time and placed fourth with their vision of "Lamb to the Slaughter". The following students competed and won in their individual categories: Daniela Dreke 12th grade Spanish 2nd place Nick Workman 12th grade Hand drawn Anime 2nd place Gabriela Aguilar 11th grade Spanish 1st place Lelianne Coujour 11th grade French 1st place Baylee Fisher 11th grade Language Arts 1st place Cassie Meyer Division II Fiber Arts and Jewelry 4th place Carolyn Smith 11th grade Agriscience 4th place McKenzie Danker 9th grade Recyclable Art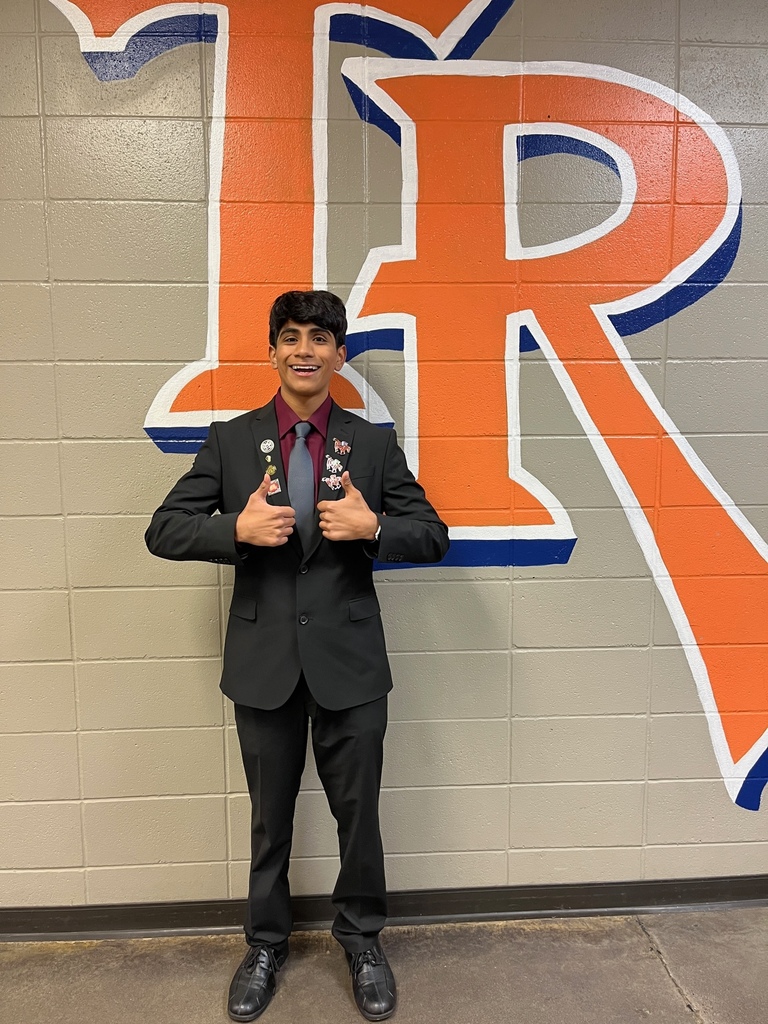 Congratulations Gentleman! Edward Cox, Tacomah Hunt, Cutter Hance, and Joseph Alcocer all received their Microsoft PowerPoint 2019 certification!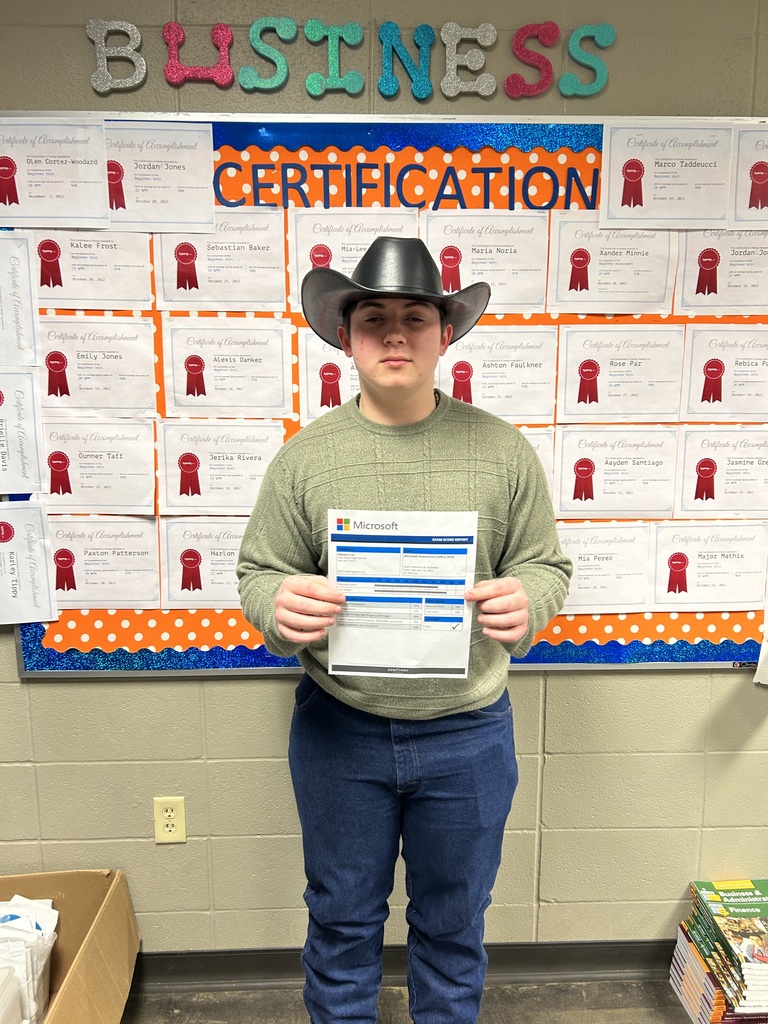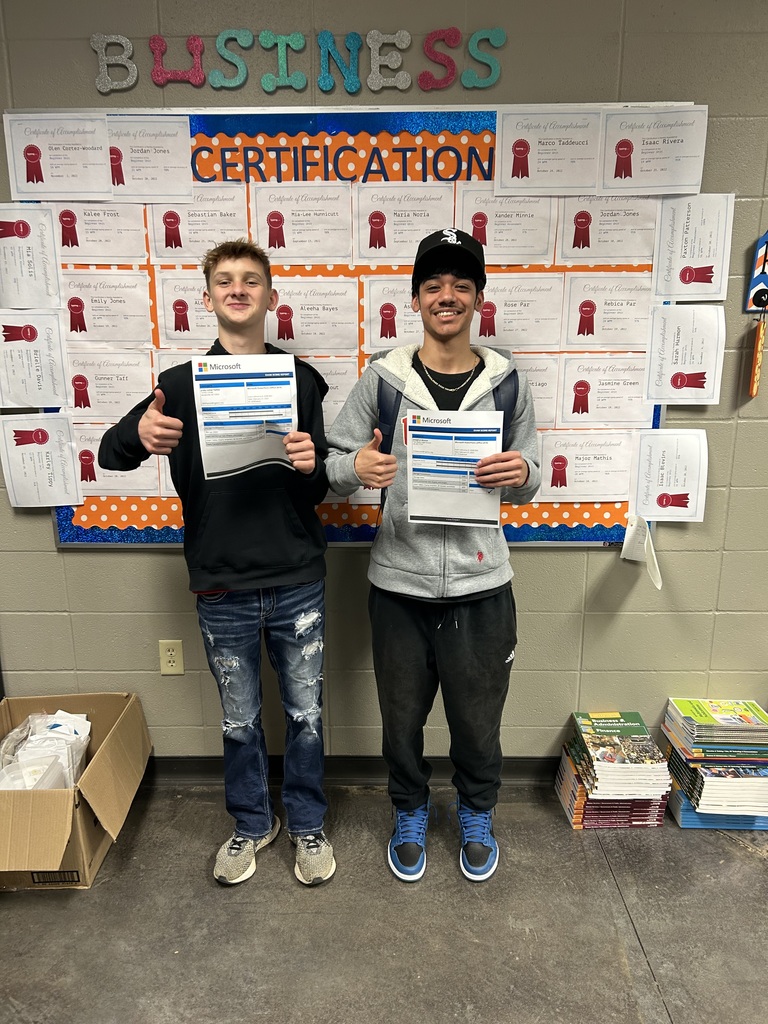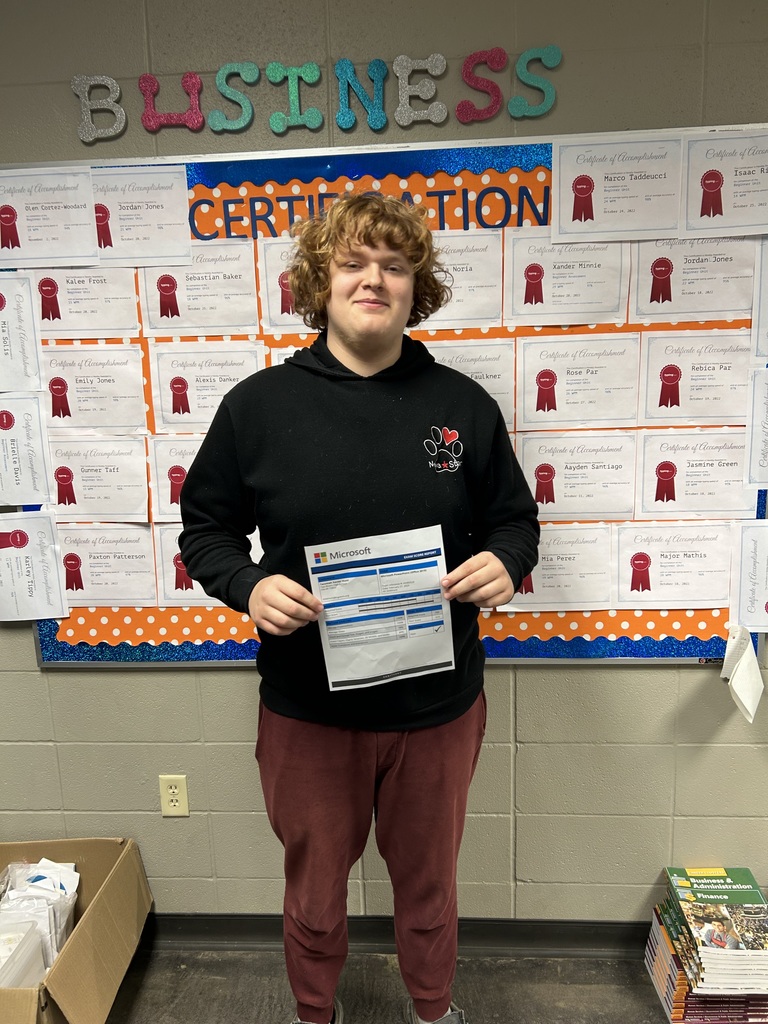 Congratulations! Joseph Alcocer is now certified in Word 2019!

Congratulations to Kinlie Stone, Emile Hopkins, Marissa Machado, & Luna Cano for earning your Power Print 2019 certification,

Kylla McCain received her very first certificate today and is Microsoft Word 2019 certified!!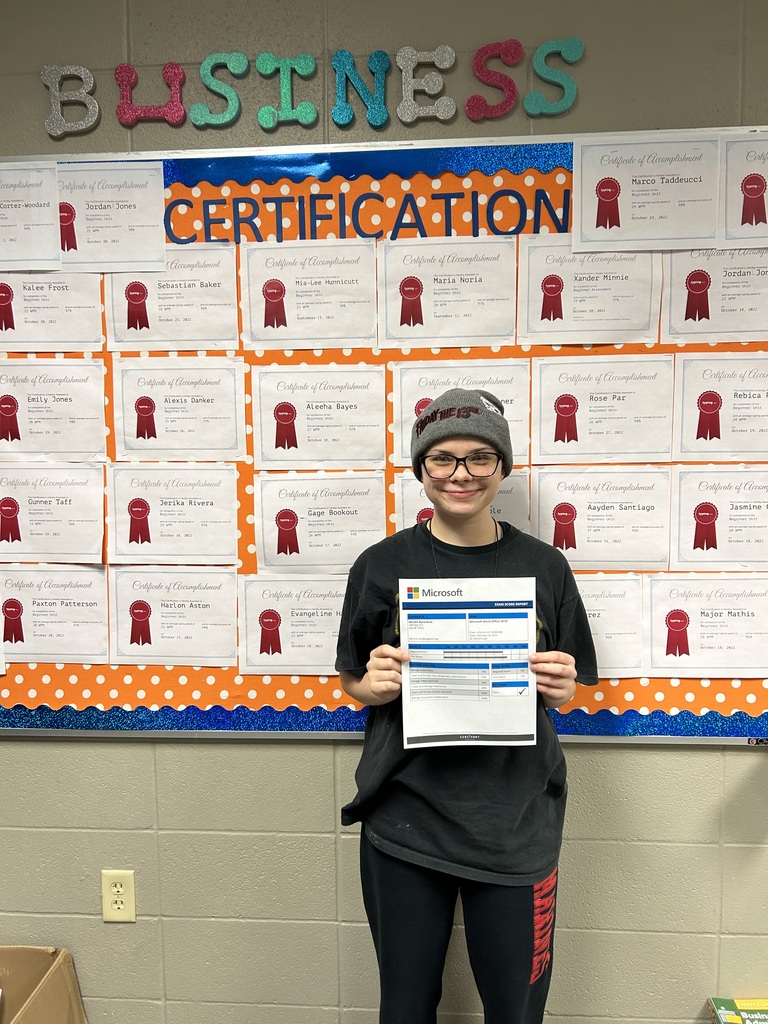 Two Rivers School District would like to say Thank You & We appreciate your hardwork and dedication to our students and our district! Pictured are Harold Underwood & Kelly Brown Drivers not pictured: Harry Alvis, Blake Beggs, Jeremy Bull, Barry Fisher, Josh Harrison, Kelly Hill, Larella Johnson, & David Minnie.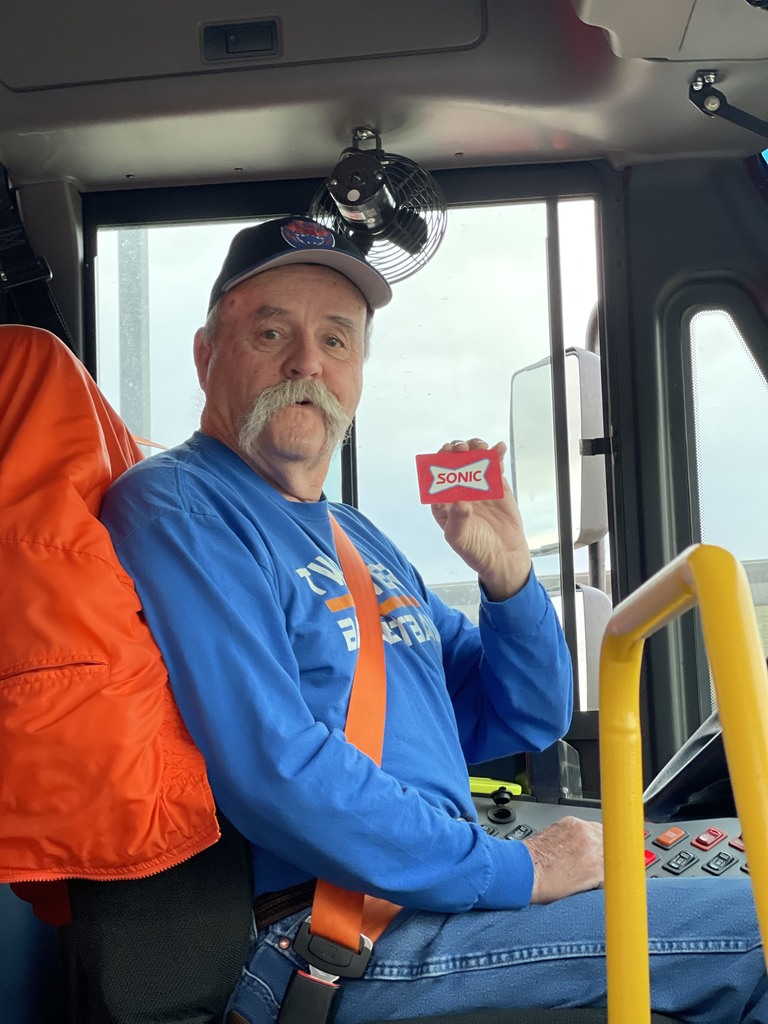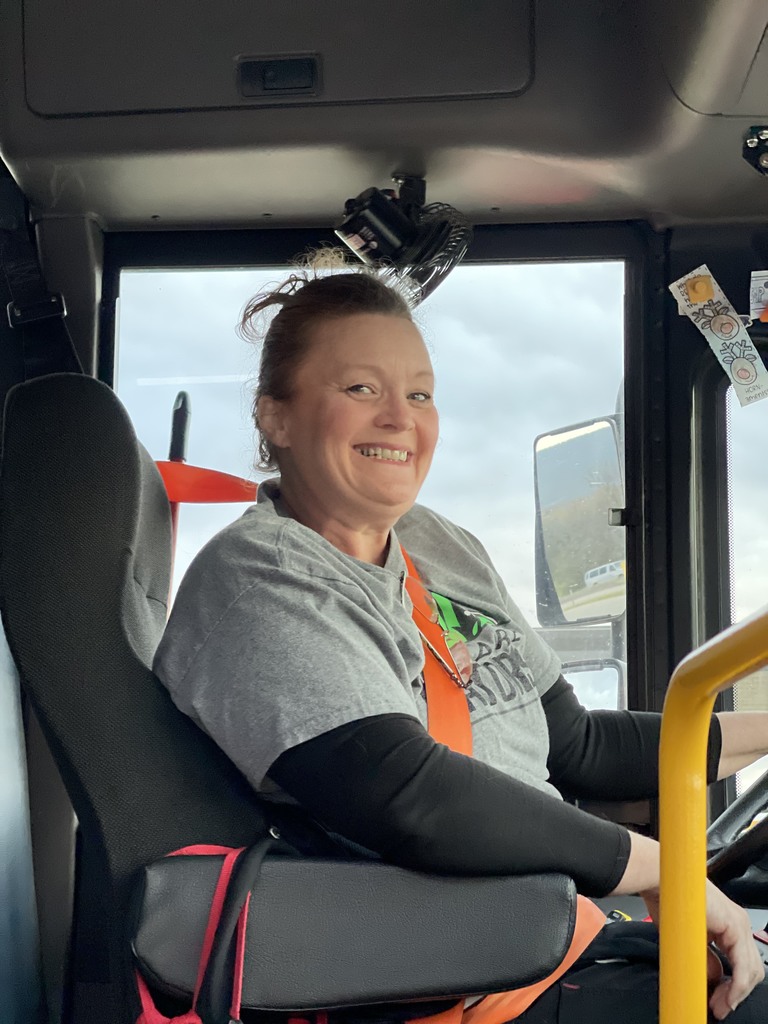 Two Rivers School District would like to say Thank You & We appreciate your hardwork and dedication to our students and our district! Pictured are; Denice Alvis, Lisa McConnell, Kathrine Buford, Steven Stone, Kenneth Hill, Robert Harrison, Adam Brothers, Linda Buddemeyer, Troy McConnell, & Dezeray Lewis.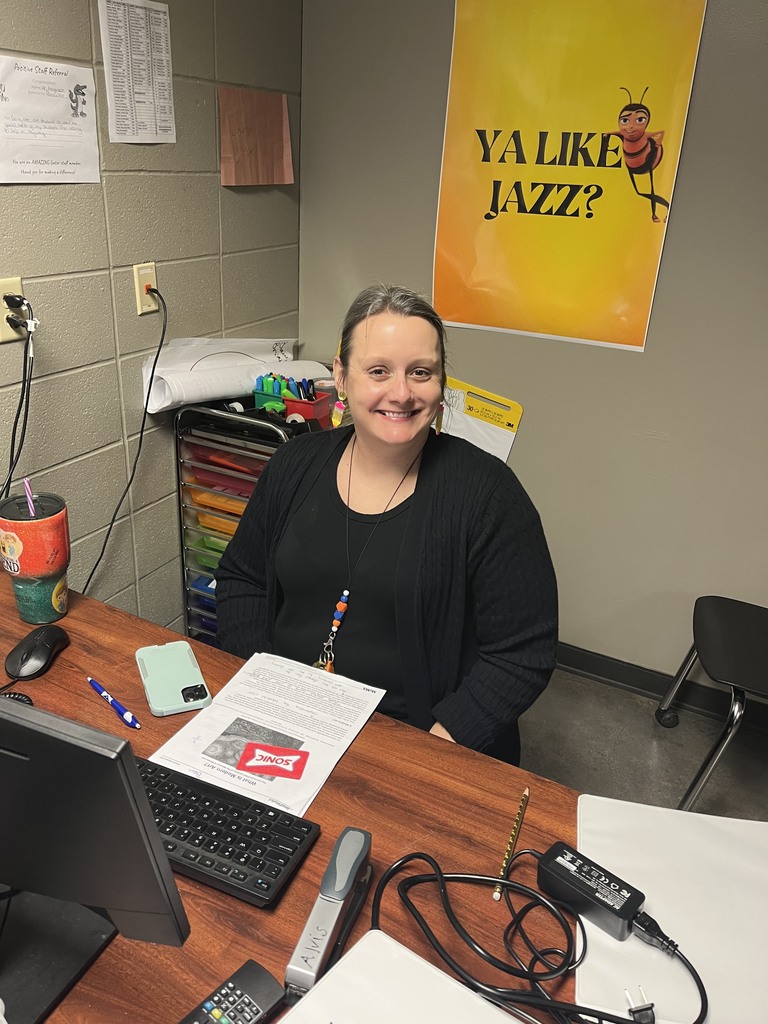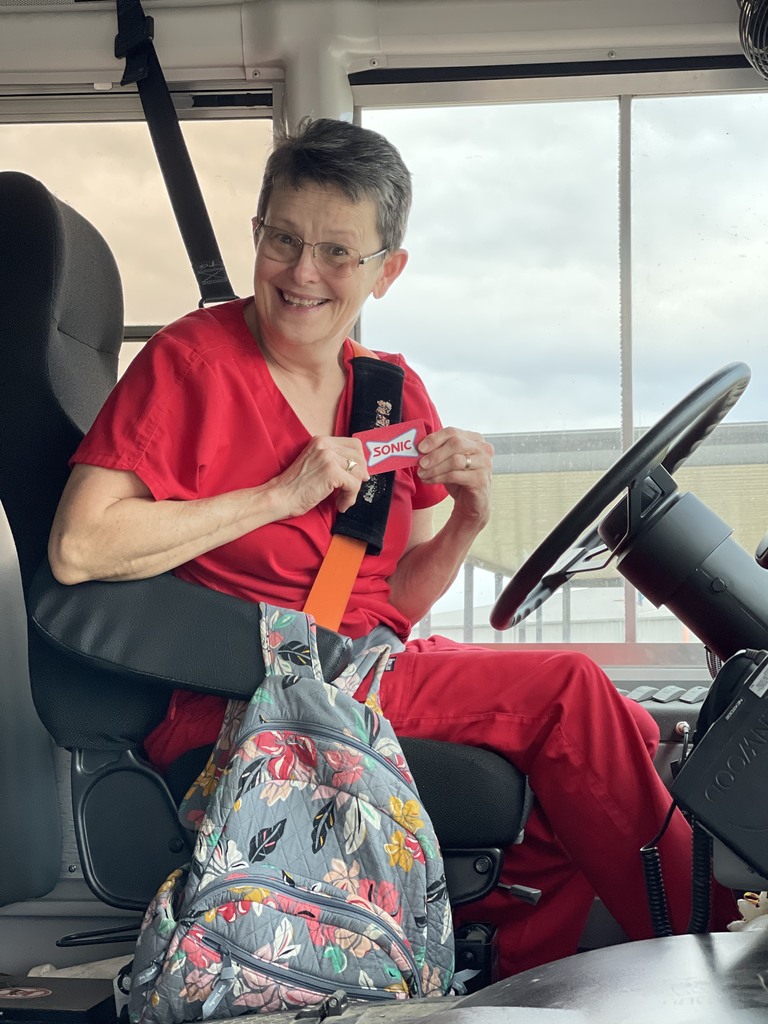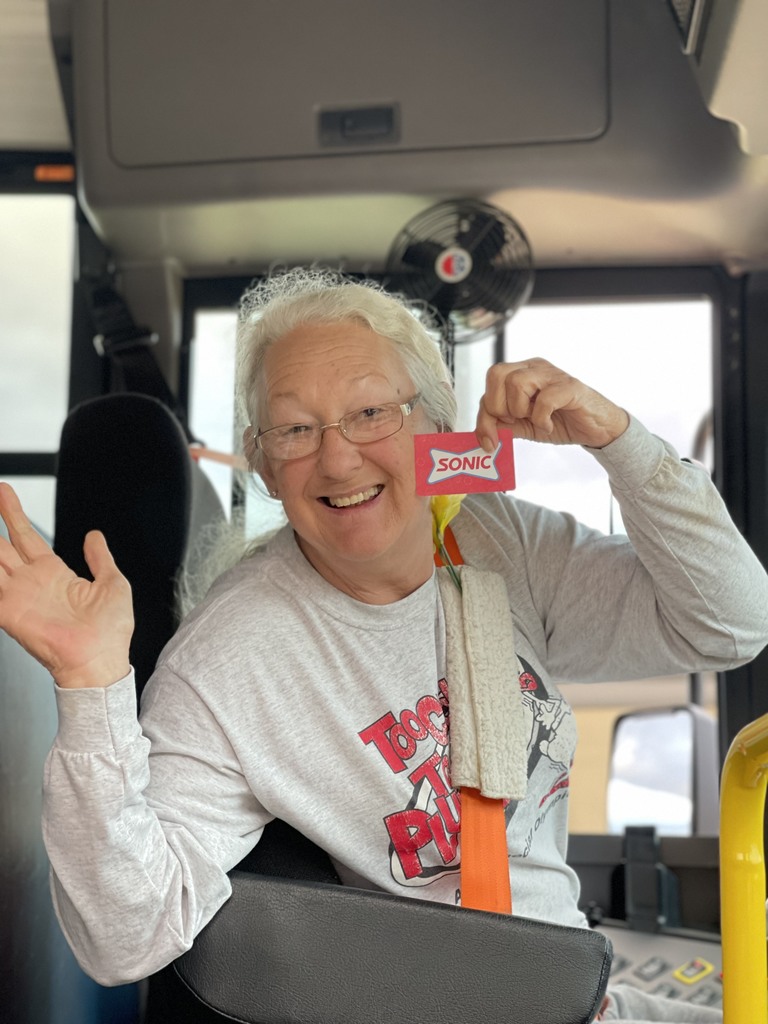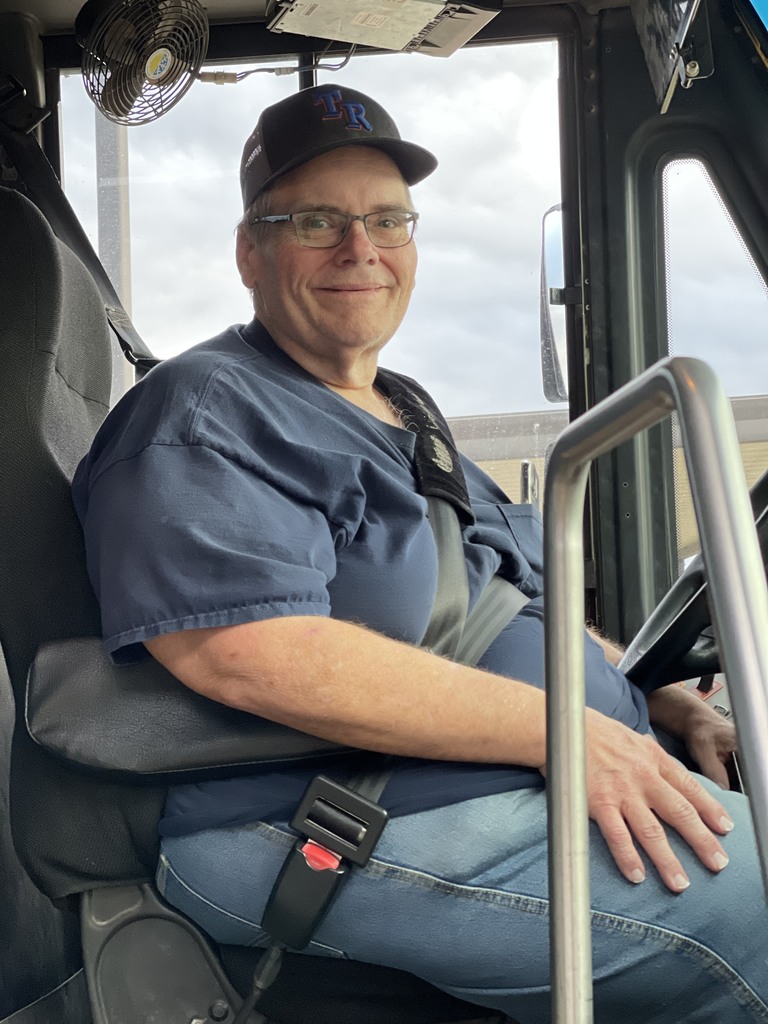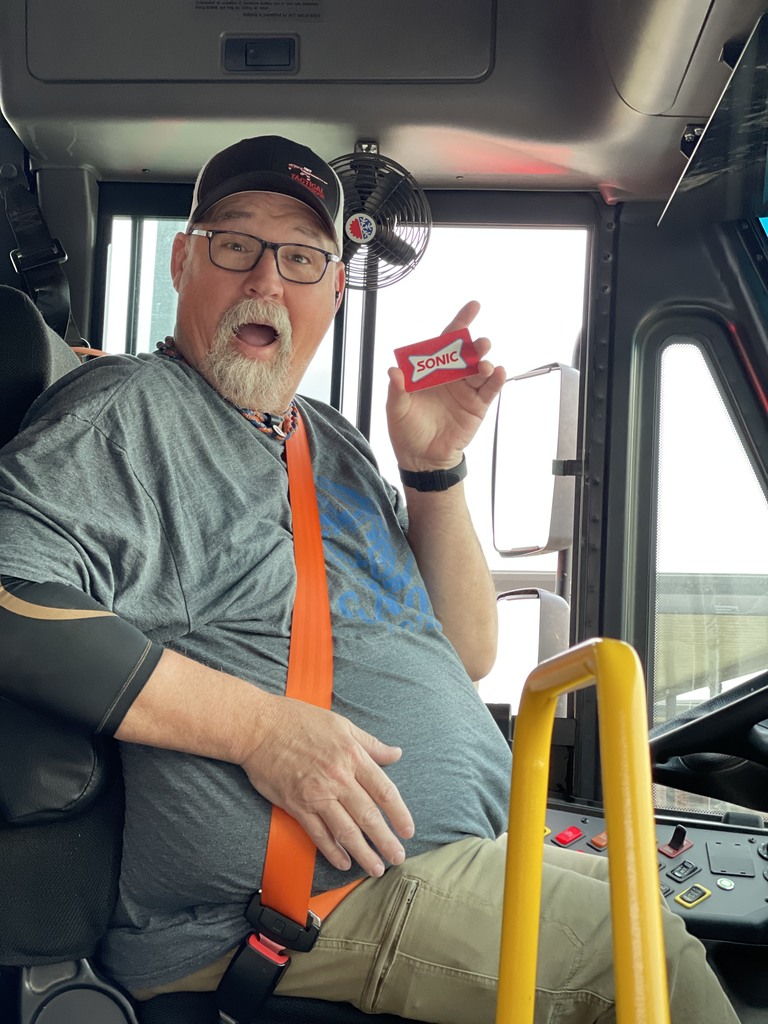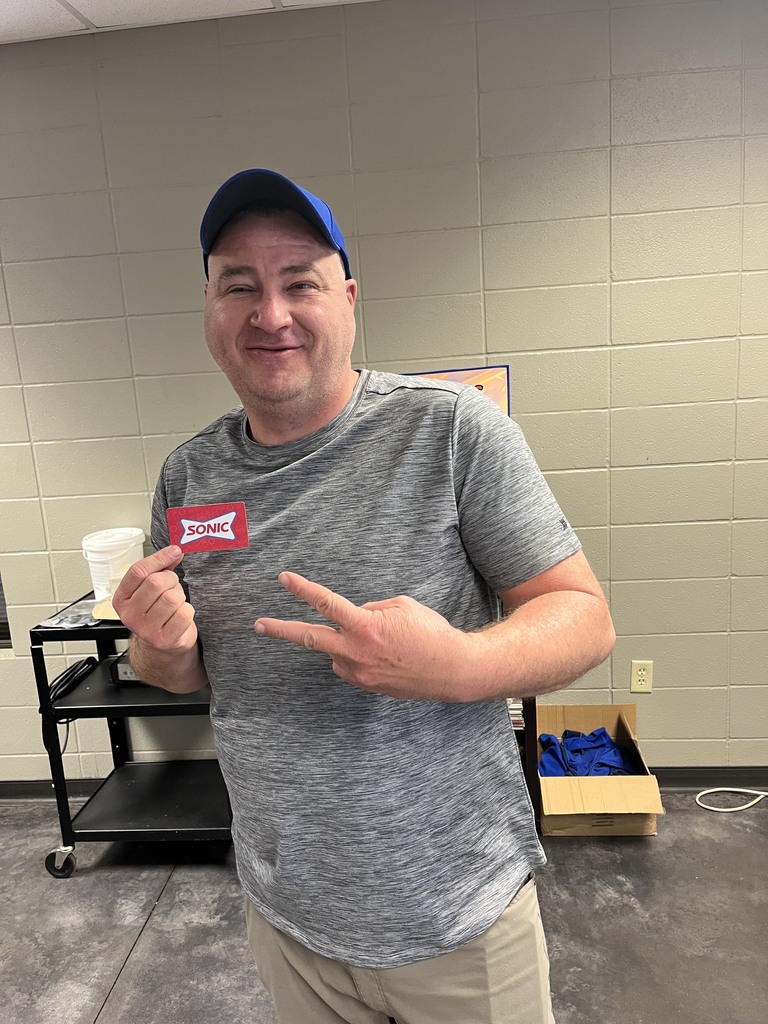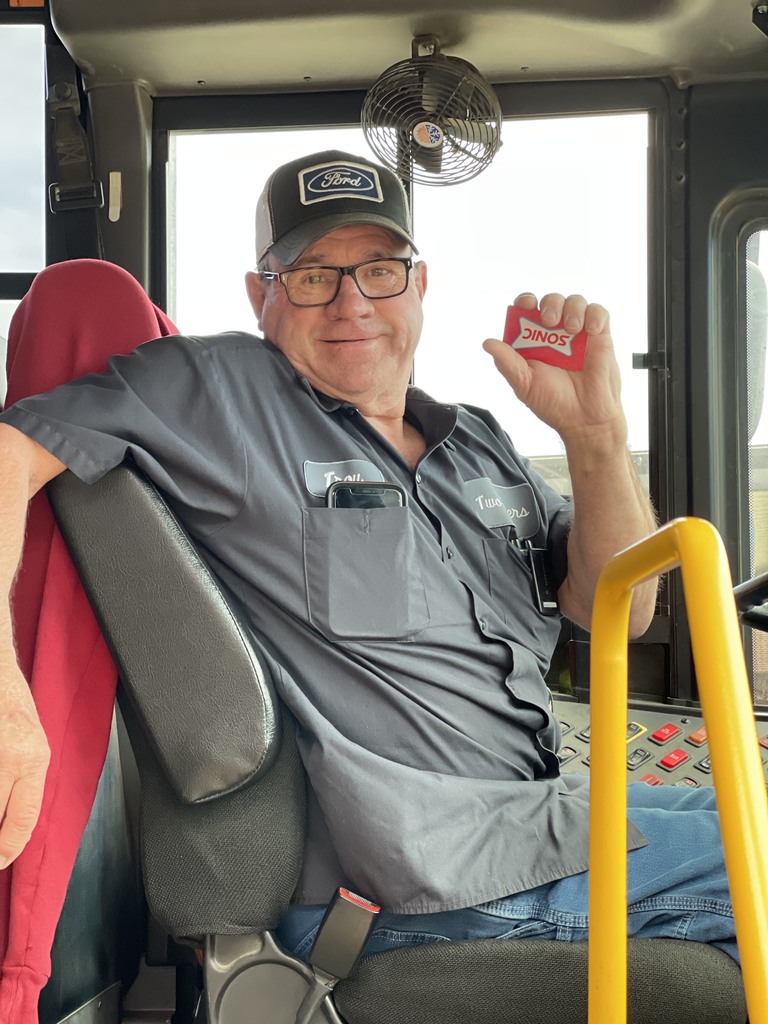 Cashe James, Miguel Castro, Joseph VanPelt, and Jacob Moore are all Microsoft PowerPoint certified today! Congratulations!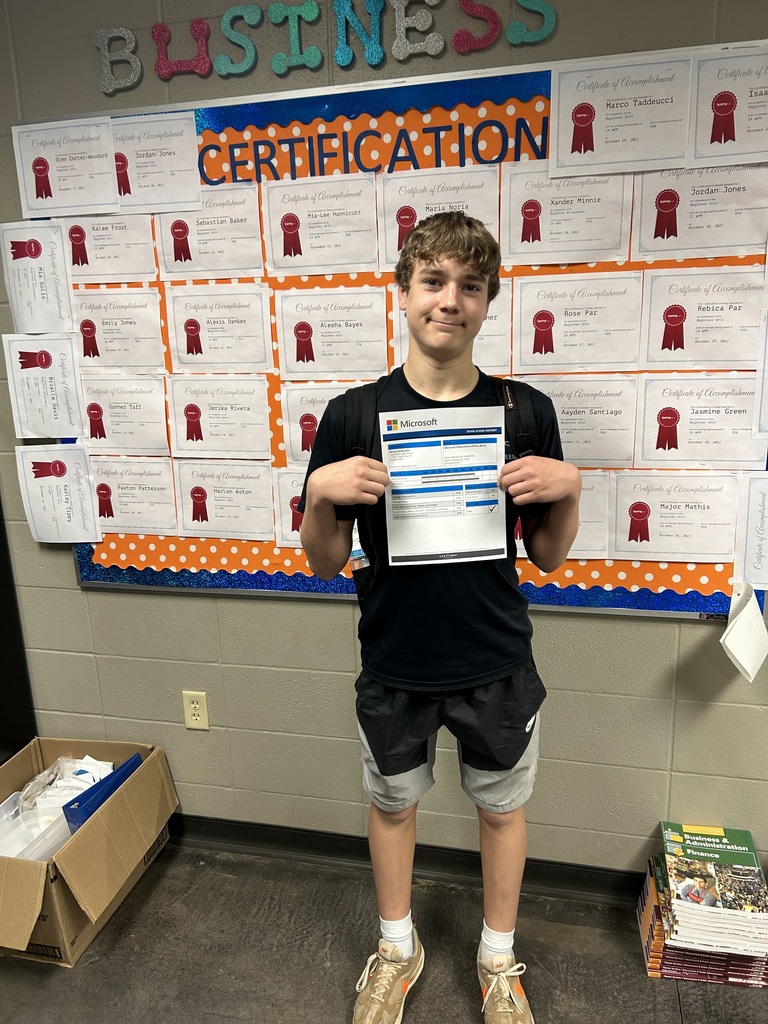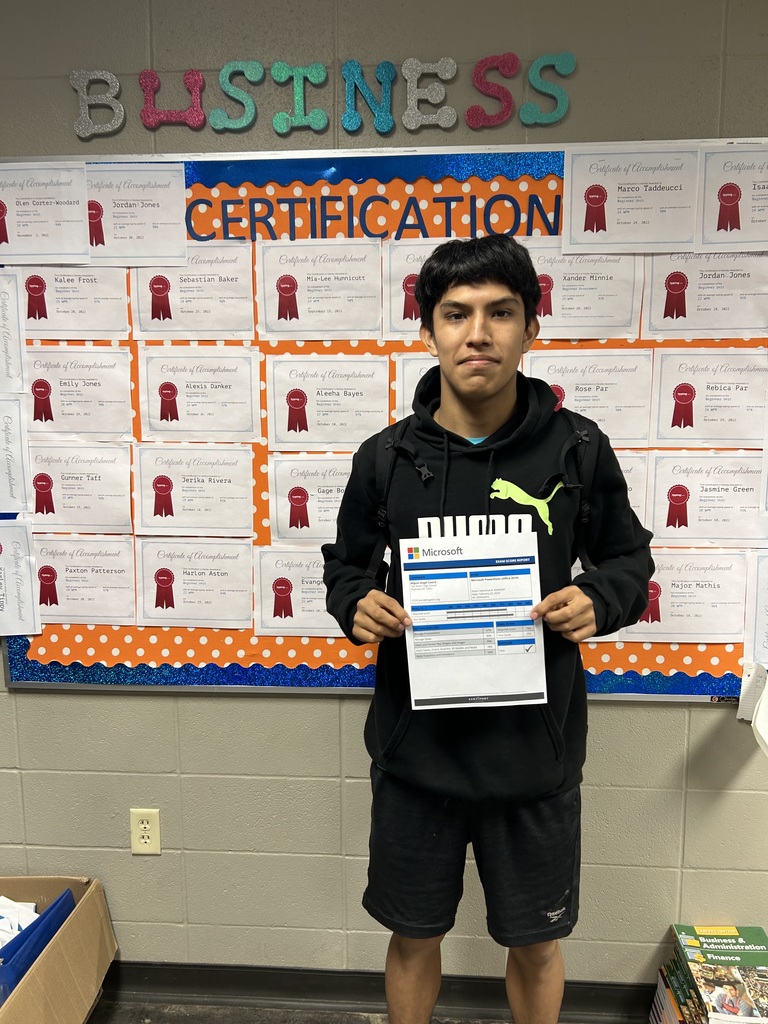 Maddison BornFleth-Lucio, Izaiah Gist, Madisen Watts, and Wyatt King are all PowerPoint 2019 certified! Congratulations!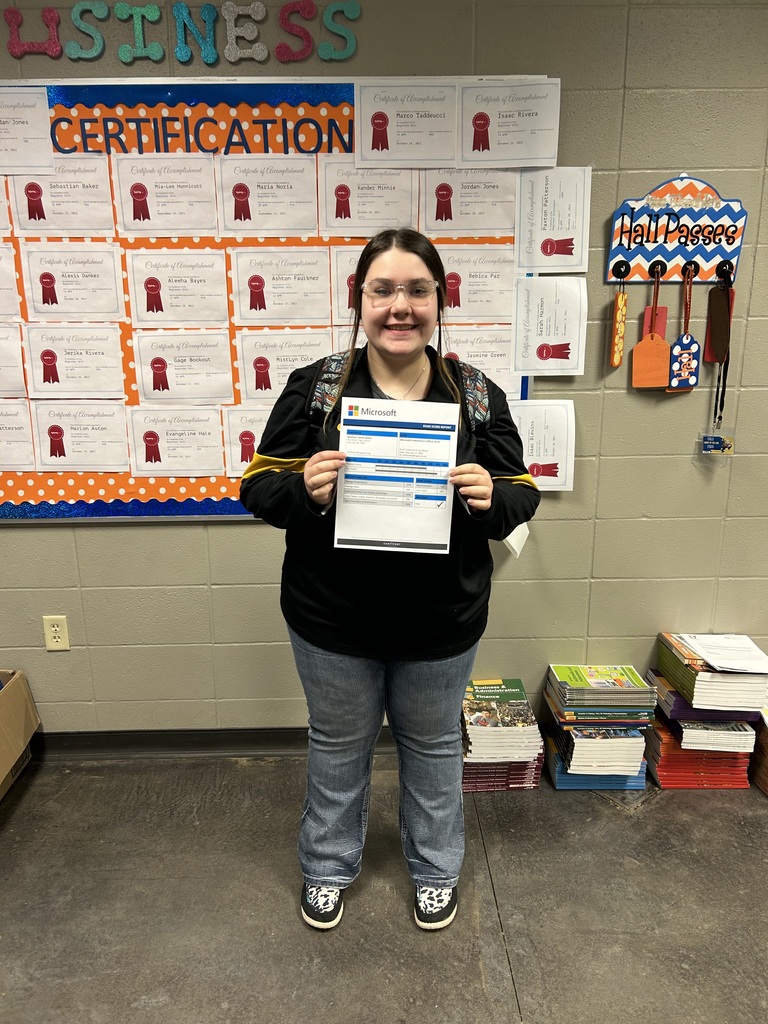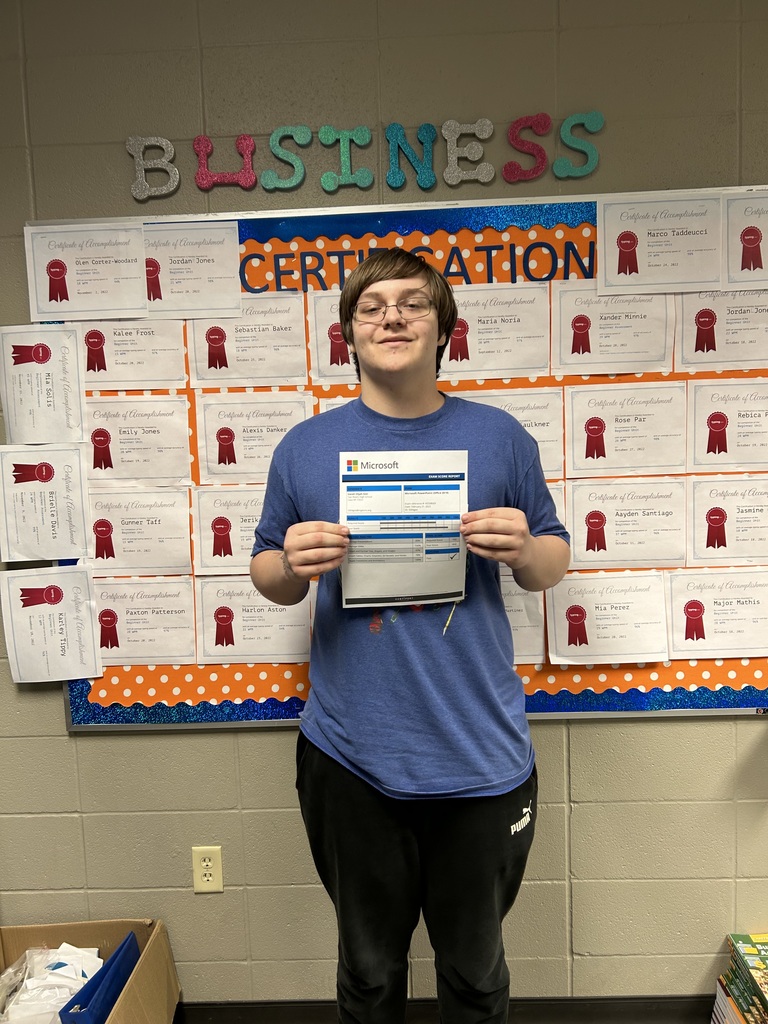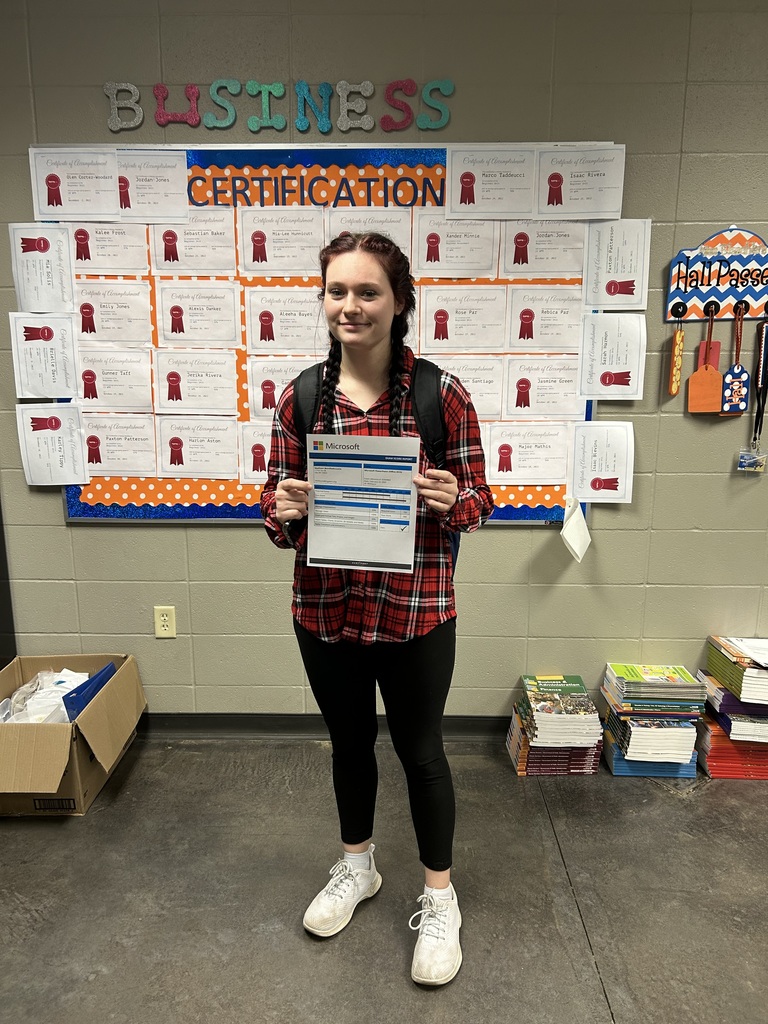 Skylar Whitt, Jake Ward Brixey, Hector Barrientos, and Aumbra Sowell are all Microsoft PowerPoint 2019 certified! Congratulations!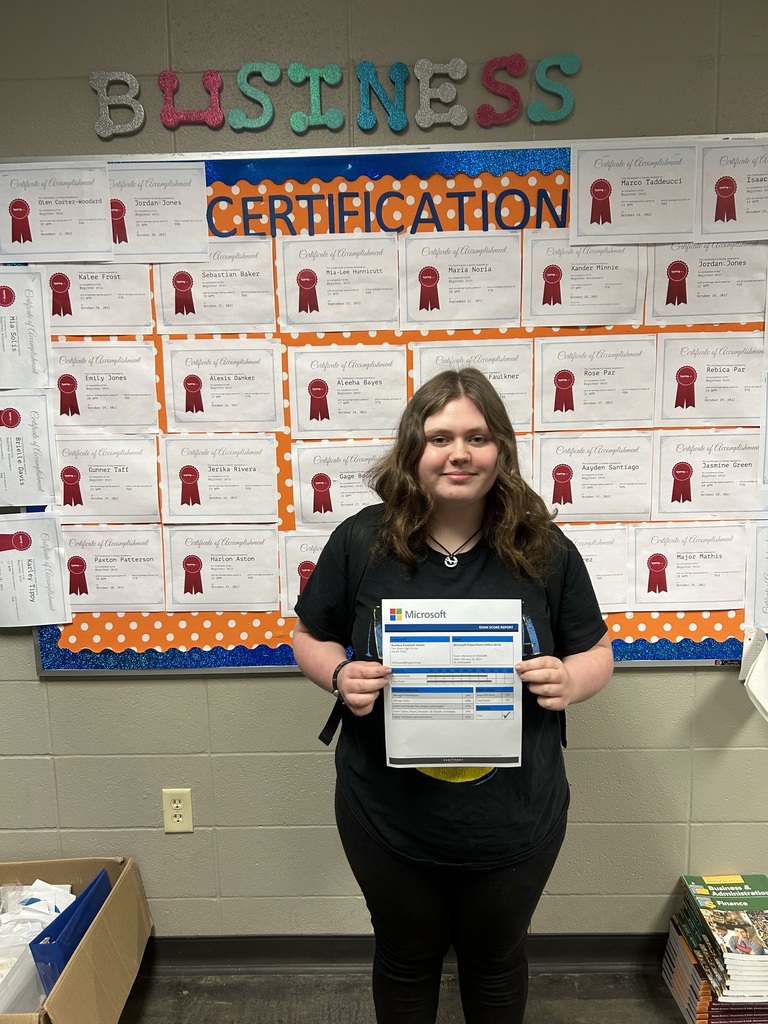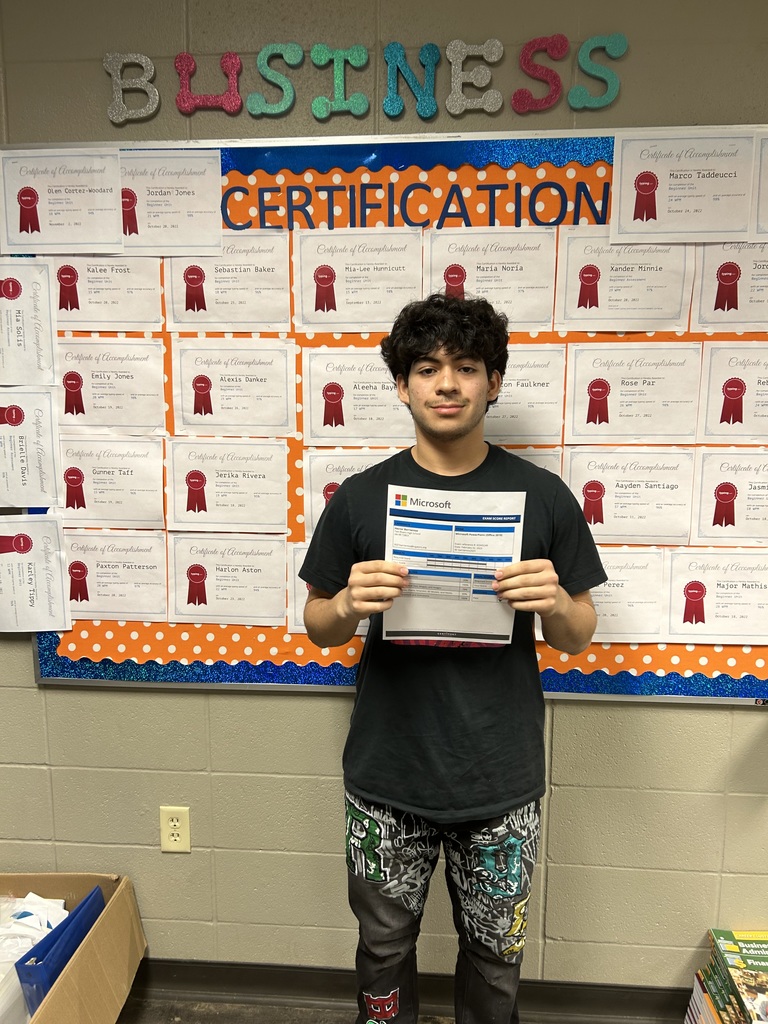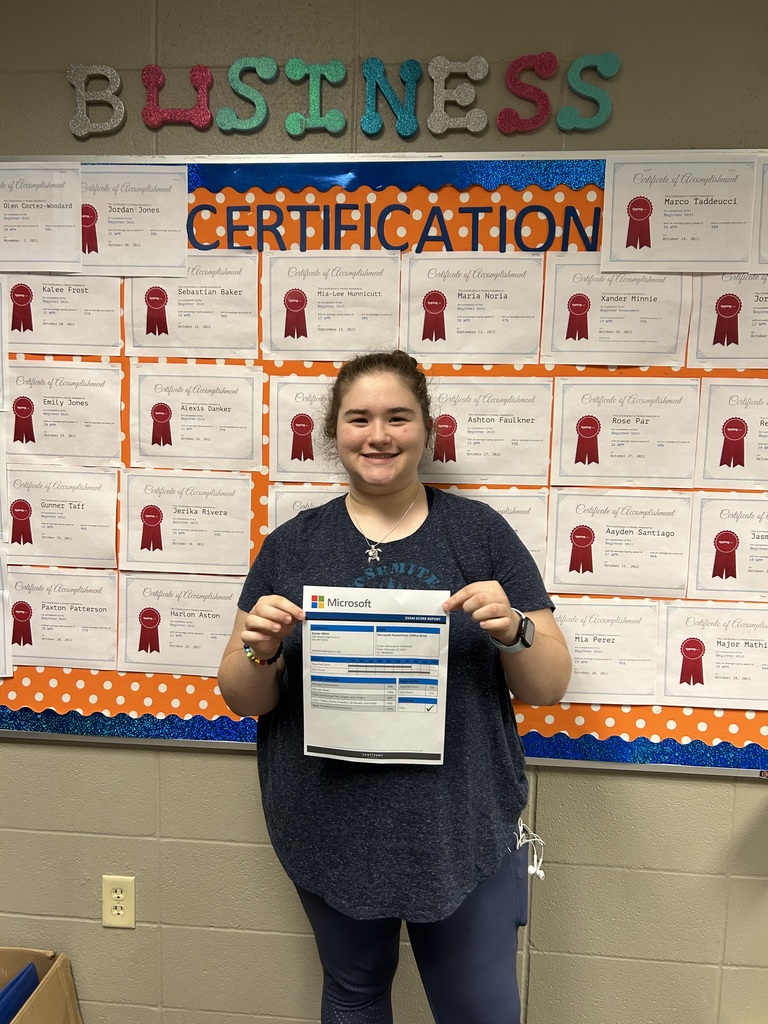 Sydney Stalnaker is PowerPoint 2019 Certified! Congratulations Sydney!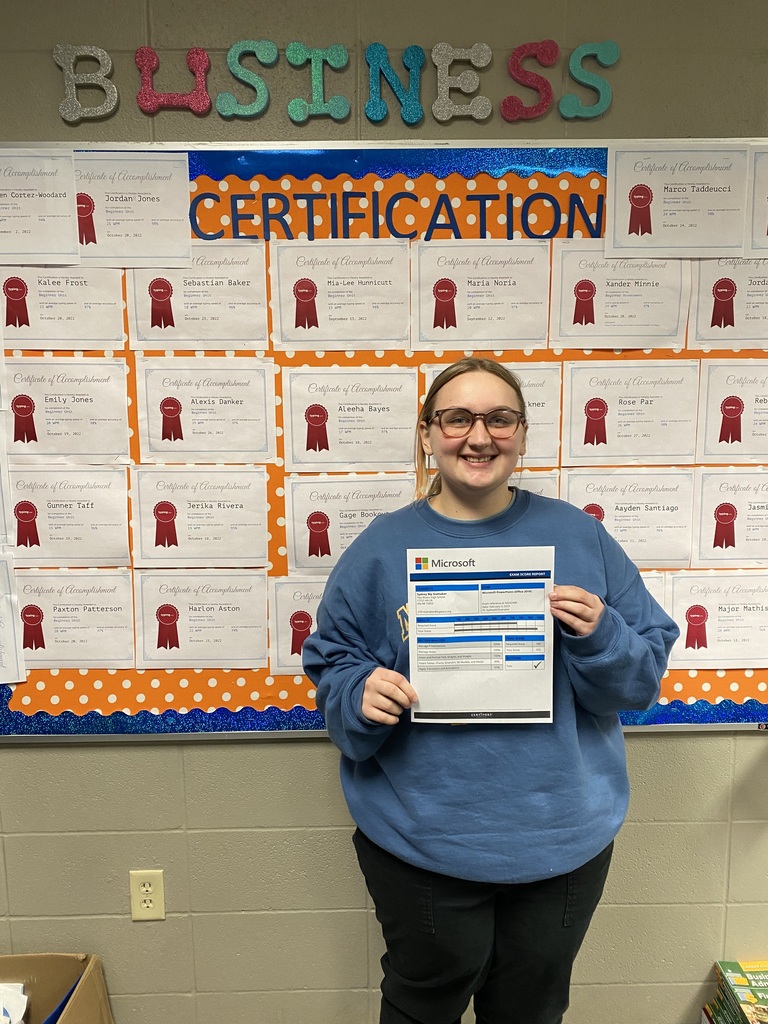 Taylor Via is PowerPoint 2019 Certified! Congratulations Taylor!

Daniela Casamayor is PowerPoint 2019 certified! Congratulations Daniela!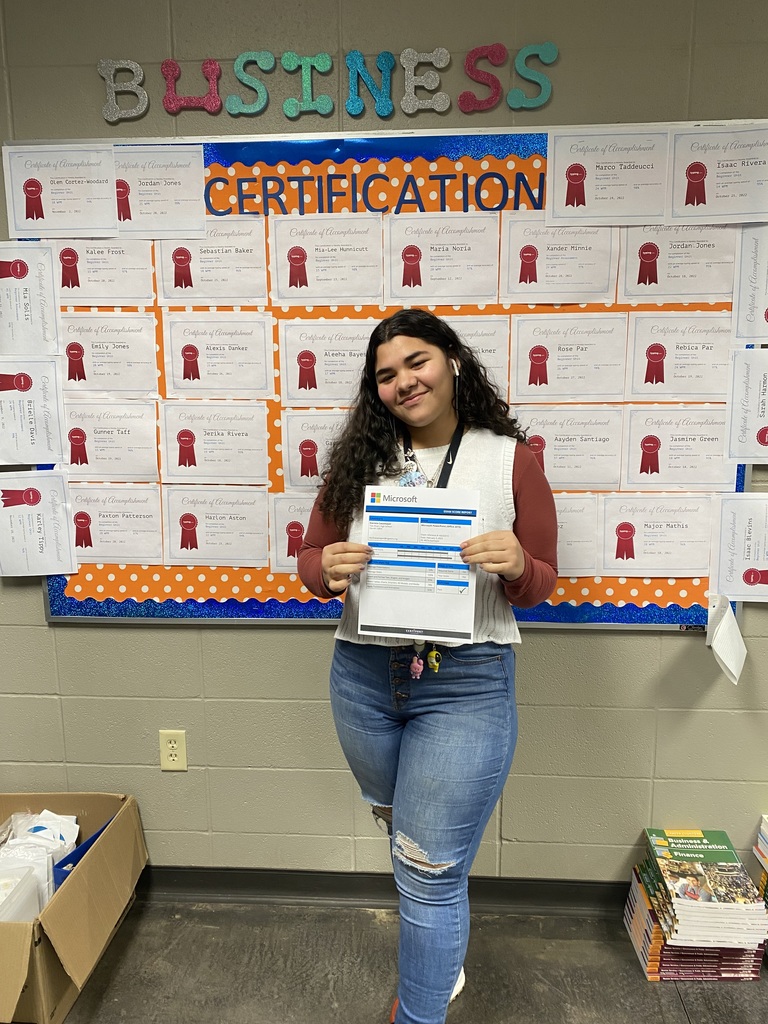 Please read the attached statement from the Athletic Department and Superintendent.