Tori Biddle is a junior maid. She is the daughter of Doug and Dana Biddle. Tori is active in Basketball, Cross country, Choir, FCA, FCCLA, Beta. Her hobbies are going to Jesus Name Church, hanging with friends, binge-watching The Office, and playing basketball. Sydney Stalnaker is a junior maid. She is the daughter of Veronica and Jeff Stalnaker. Sydney is active in FCCLA (Chapter President), Beta, 1st chair Tuba in Band, Softball, and Yearbook Staff. She enjoys reading books, loves a good Netflix binge, painting with her mom, camping and hiking with her family, cooking, practicing softball with her dad, hanging out with her friends, and taking naps with her dog, Maggie.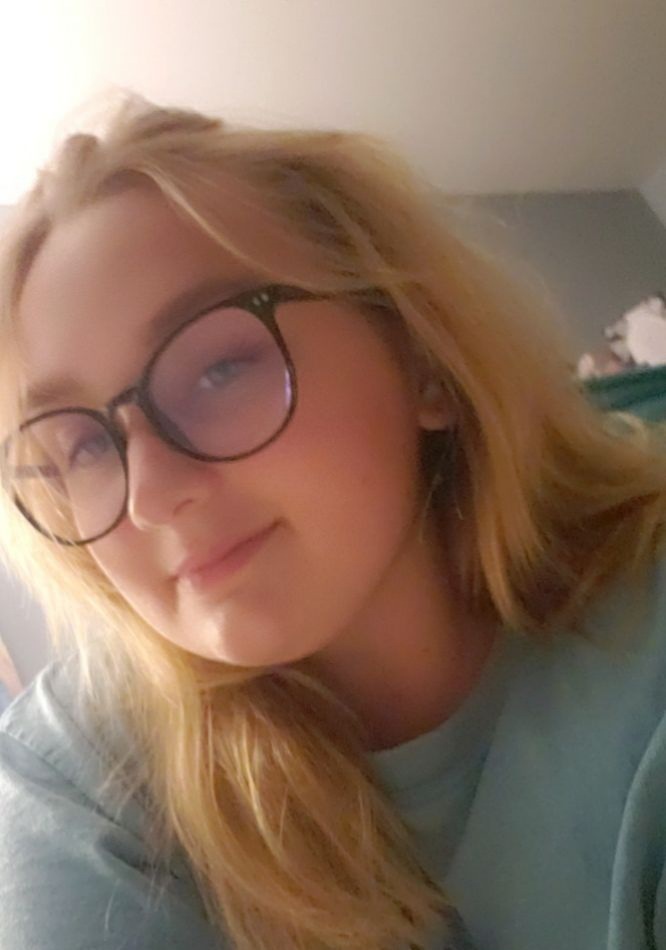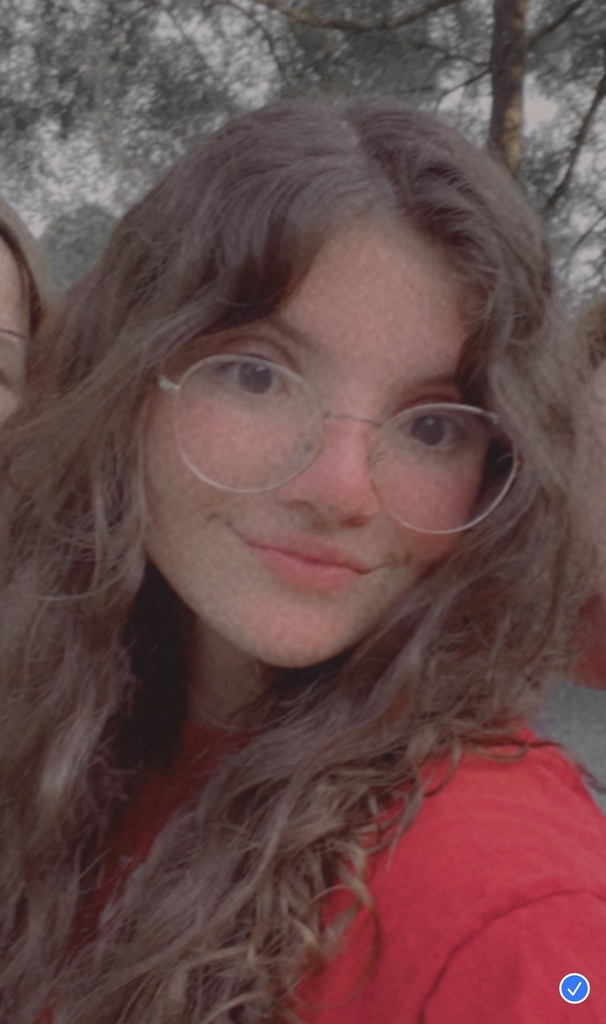 Carolyn Smith is a sophomore maid. She is the daughter of Kenny Smith. Carolyn is active in basketball, softball, Beta, and FFA. Her hobbies include hunting, fishing, mudding, hanging out with friends and family, and watching lots of Netflix. Isabella Williams is a sophomore maid. She is the daughter of Beatrice Leeper & Ben Williams. Isabella is active in Beta, FCCLA, Upward Bound, cheer, and track. Her hobbies are hanging out with her friends, laughing and joking with her dad Ben Williams, and going to get snow cones with her sister Ienity. She also enjoys watching movies with her mom Beatrice.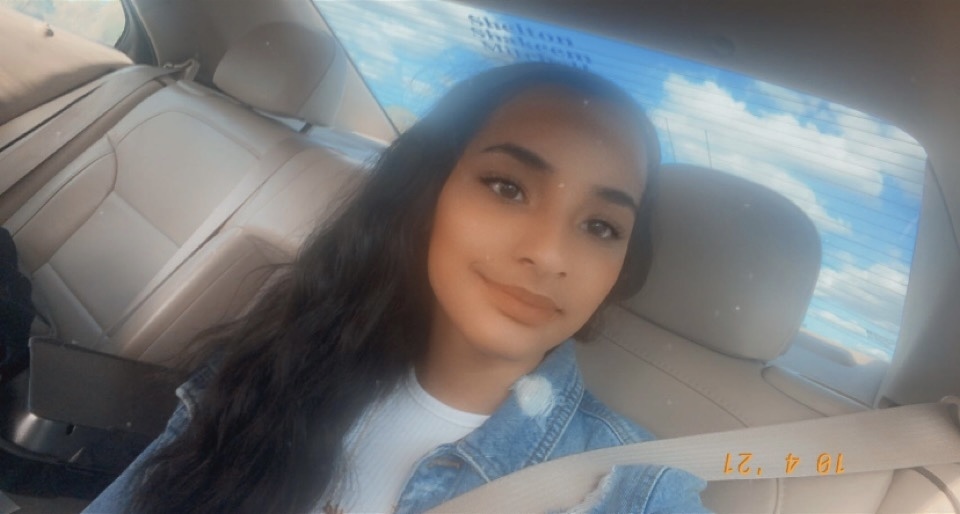 Community Thanksgiving Dinner!!

Two Rivers Homecoming will be held October 15, 2021. The pep rally and day time ceremonies will begin at 1:30pm, and the night time ceremony and game will begin at 6:20pm. Our first Homecoming maid is sophomore Jaycie Bull. She is the daughter of Jeremy and Rachel Bull. Jaycie is active in Basketball, Softball, Senior Beta, FCA, and the TR Livestock Show Team. She is also an All-American Cheerleader and the TR FFA Vice President. Her hobbies include hanging with friends and spending all her free time with Jalyn, going to church and singing on the worship team, and raising and showing off her hog babies. Our next Homecoming maid is sophomore Kelsey Frost. She is the daughter of Kimberly Caudel and Ben Frost. Kelsey is active in basketball, softball, Beta, and FFA. She enjoys hanging out with her team, playing basketball, and spending time with her friends and family.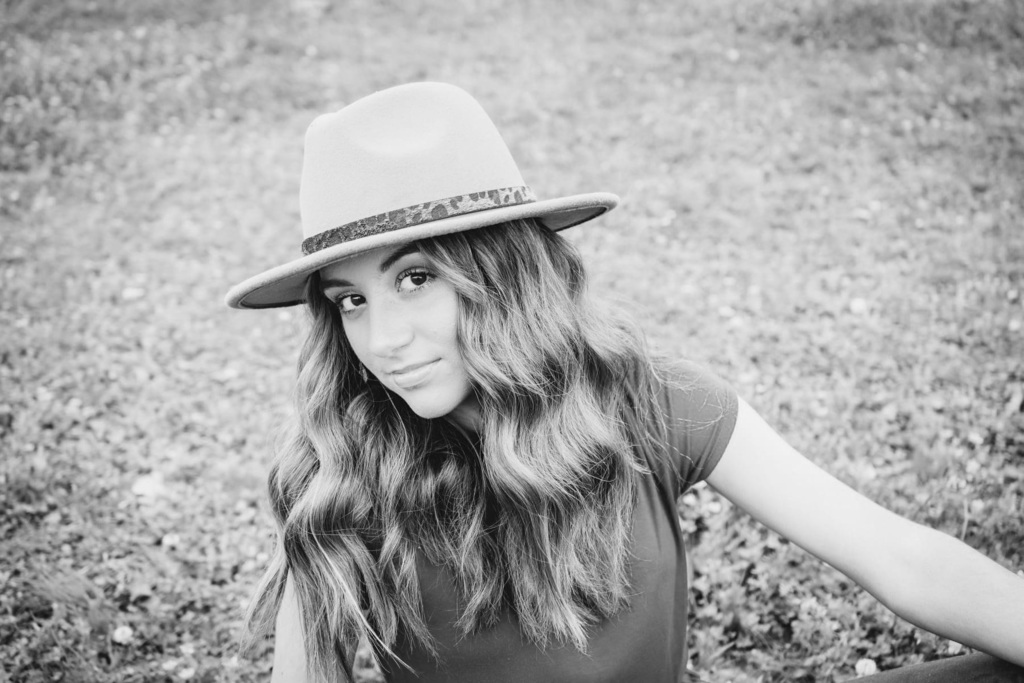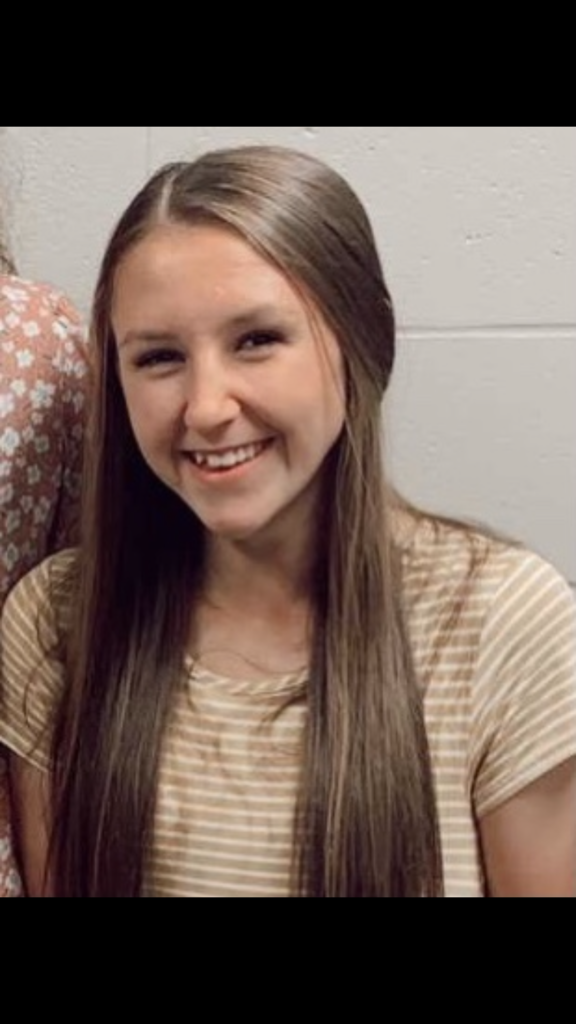 --Two Rivers High School recognizes the Student of the Month Program for 9th-12th Grade Level Students of the Month and Plainview Superette Academic Students of the Month. We consider good citizenship an important quality in our students and want to recognize those who exhibit the characteristics of good citizens. Good citizens work together with their classmates with a cooperative attitude. They complete their work willingly, exhibit good behavior, and many of them display leadership qualities, serving as role models for their peers. The school will pay for the student's meals and the principal will take the 9th-12th students out to eat lunch. These students will receive a certificate for being selected student of the month, and they will appear in the local newspapers. Pictured from left to right: Barry Fisher (TRHS Principal), Halle Keener (12th Grade), Giselle Galvan (11th Grade), Sydney Stalnaker (11th), Rocio Navarette (10th Grade), Kian McGhee (9th Grade)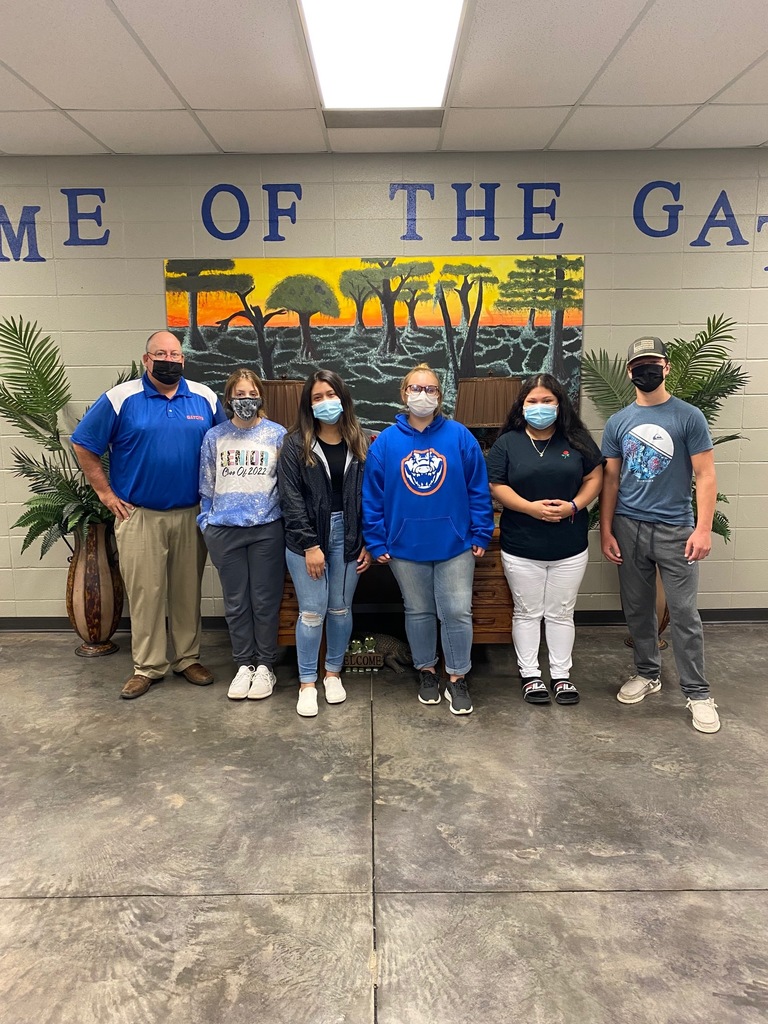 These students were selected Student of the Month at Two Rivers Middle School for the month of September. From Left to Right: Mr. Josh Harrison- Middle School Principal, Abby Smith 5th grade, Dawson Hall 7th grade, Olen Cortez-Woodard 6th grade, Luna Cano 8th grade.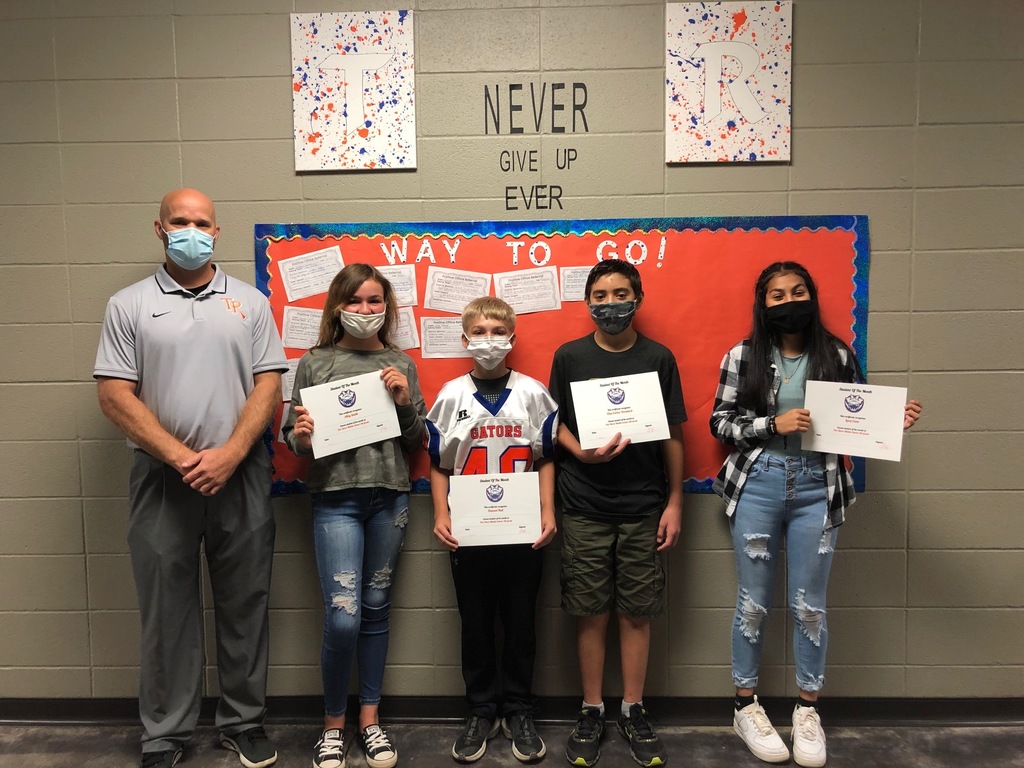 Reminder!! Two Rivers High School will host their annual College Night tonight @ 6:00 pm. Typically, we have a small number of local colleges attend to provide information for parents, and a short financial aid presentation. Masks are required when inside the building. Please plan to attend with your senior student!

There will be a special board meeting tomorrow night, 9-28-21, @ 6:00pm in the Two Rivers School auditorium.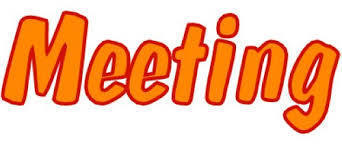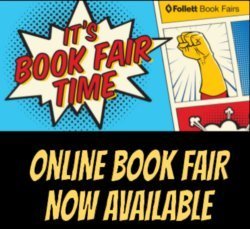 Parents and Guardians- Please be watching for your student to bring home the form below. This is now information required by the state. Please fill out the form and return to the school. We greatly appreciate your help in obtaining the required information!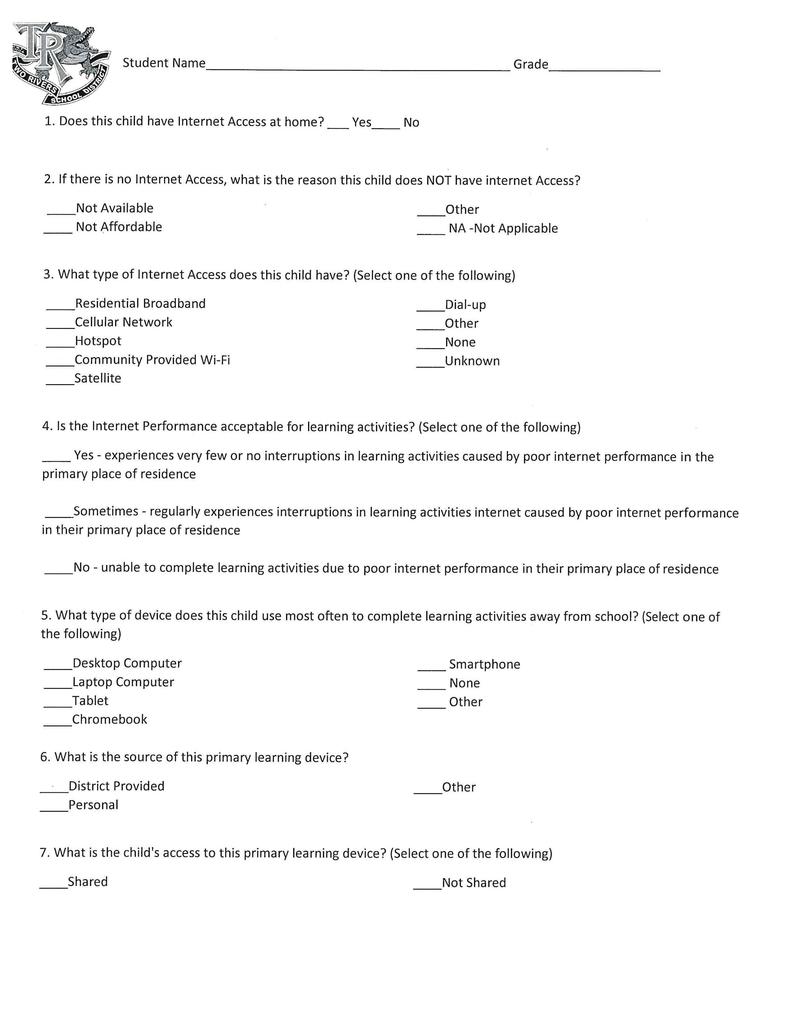 Two Rivers Hunter's Showcase!



Two Rivers Homecoming will be October 15, 2021. These are the Homecoming dress up days!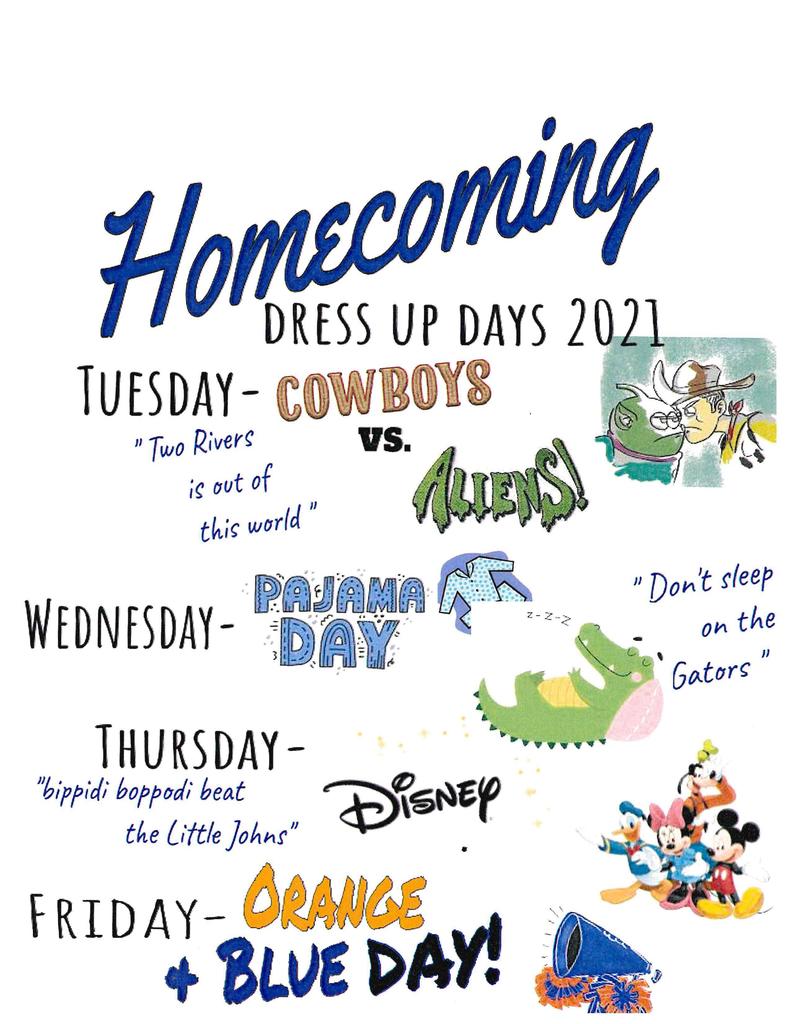 Two Rivers School Board Announcement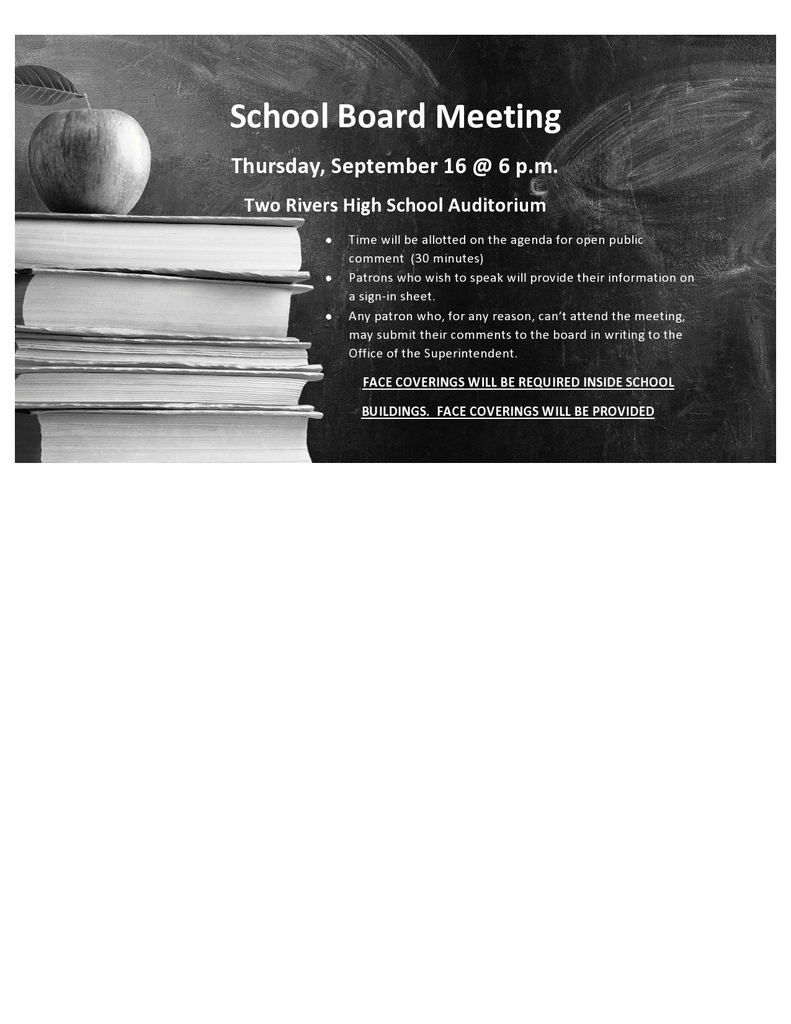 The Two Rivers 5th-12th Grade After-School Tutoring for the Fall Semester 2021 will begin September 20 and end November 18 Tutoring will be 3:30PM-5:30 PM (Monday through Thursday)

The Two Rivers School District will be releasing students at 1:30pm on Tuesday, Sept 14, 2021, for Parent/Teacher Conferences.

5th Grade - 12th Grade Book Fair Sept. 14th - 24th Hours: Mon.- Wed. 7:30am - 4pm Thur. - Fri. 7:30am - 3:30pm Book Fair will also be open also during Parent/Teacher Conferences --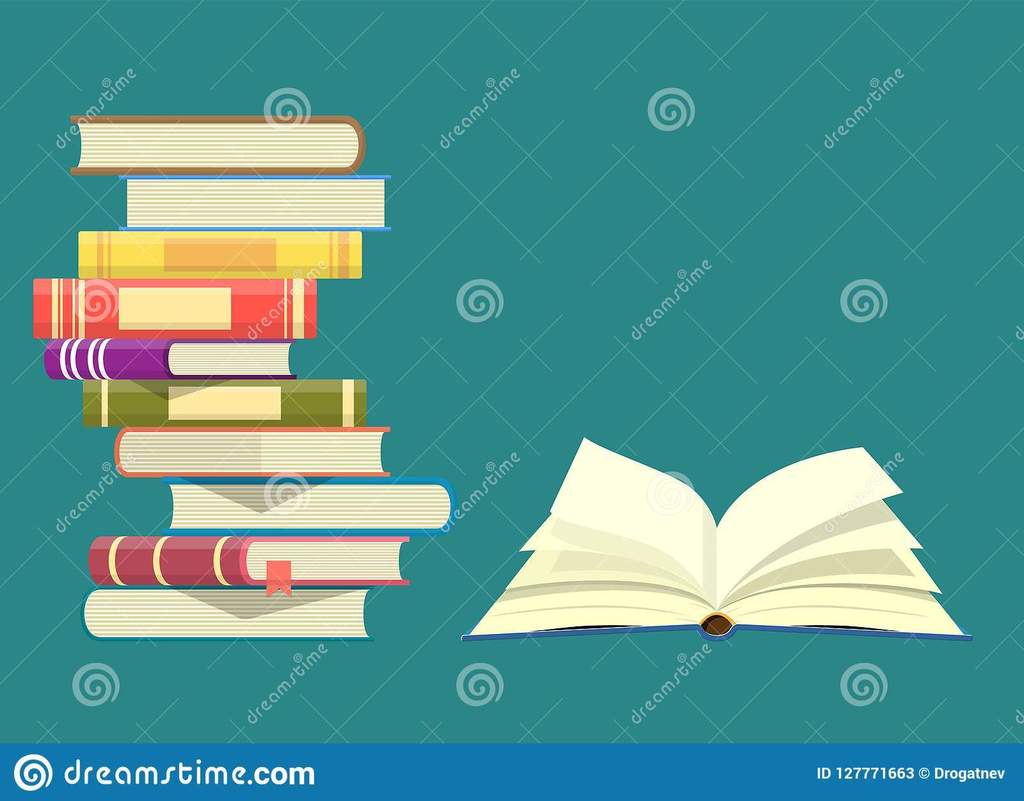 The Junior High game scheduled for this Thursday will be a 6:30pm kickoff. There will not be a 7th grade game this week.

Our district is offering a 100% virtual option for students who need a digital option for K-12 school this year. As part of this option, we are asking the State Board for waivers from several laws for public schools. These waivers are listed in the link below. We would love to hear your feedback and/or questions regarding the requested waivers or virtual option. Thank you! Go Gators!
https://forms.gle/y1UbTf2dZSsDN78E6